There is industry-wide consensus that property sales take too long to complete. This has created a unified voice within the industry that is calling for (tech-enabled) solutions to improve on existing processes. This voice is being passionately harmonised by those of mainstream media and the  consumer.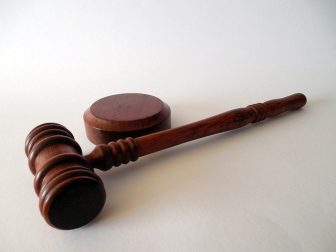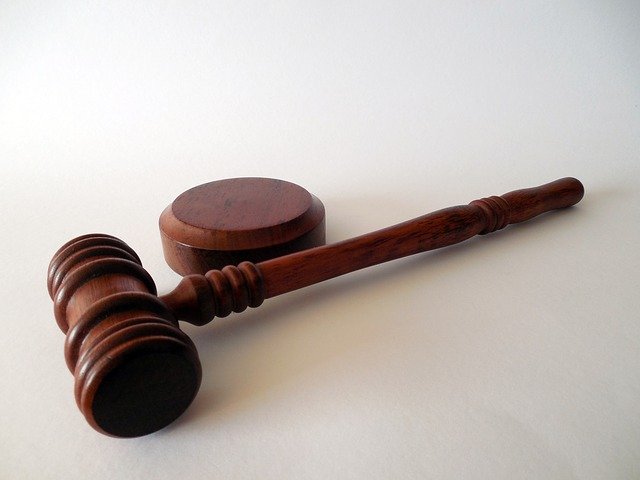 One naturally assumes that in such instances of universal agreement, rapid, positive advancement is quick to arrive, but we are still waiting to see any real change in home buying, largely because few, if any, parties in agency and conveyancing have stepped up to call a truce between opposing factions and become the pioneers who drive this sector forward.
The lead cannot be taken by outsiders, only practicing conveyancing professionals. And when one party steps forward, everyone else will follow. But who is it going to be? Who is prepared to confront the perceived risk of innovation?
When you search through the past 500 years of technological and social advancement, it's clear that successful innovation and change are always a direct result of taking risks.
More specifically, they are the result of a select group of people understanding, accepting, and confronting risk. To illustrate, we can look at Stephenson's Rocket.
When Robert Stephenson designed his Rocket in 1829, it was not the first steam-powered locomotive, but it was the most profound example of re-examining an existing design to develop groundbreaking innovation. The changes Stephenson made to existing locomotives went on to form the foundation of all steam engine innovation for the next two centuries.
But when Stephenson first introduced his design, people thought he was barmy.  They said that, if his Rocket was pushed beyond anything more than human running speed, everyone on board would suffocate in the fumes. Stephenson understood the perceived risk, accepted it, and confronted it. In doing so, he proved it to be unfounded and birthed the global railway system.
Contemporary conveyancing is stuck in a rut; an industry that has barely changed since it was created by Henry VIII in the 1500s to facilitate his reformation of the church.
People on every side are calling for improvements. The broadsheets are asking why the sector isn't advancing and the Home Buying and Selling Group is explicit in its want for new solutions, promising to work towards a pilot scheme "sometime in the future".
But all of this waiting and scrambling around is unnecessary because the solution everyone is calling for is already available. It's on the market and ready to be adopted and, in the majority of cases, can be done so without the perceived obstacles or frustrations which exist in the minds of those who resist change.
Let us not forget, it is the mutual client who suffers most as they're 'piggy-in-the-middle' between the warring factions of agents and solicitors seeking to place blame at the other's door. Unfortunately, they are powerless to affect change in an industry largely dedicated to preserving the status quo.
WiggyWam, has the ability to reduce the conveyancing process to much less than 10 weeks, but there are other companies working in the same area of innovation and, to be honest, at this point we don't mind if conveyancers trial us or someone else or both! In fact, we welcome it. We just want to see more conveyancing firms take this vital step forward, confronting perceived risks head-on which may ultimately prove to all concerned that they are unfounded, thus paving the way for the next two centuries of conveyancing.
As it stands, the majority are simply accepting that conveyancing is rubbish – "it is what it is" –  and it reminds me of the bad old days of British Rail.  Decade after decade of late trains and soggy cheese sandwiches made it a national punchline, a lacklustre enterprise that we accepted as normal.
And because we have accepted that conveyancing, too, is a lacklustre enterprise,  archaic and slow, conveyancers and other legal professionals have started to severely undercharge for their services, underselling their importance as if bowing in apology for how shoddy the system around them is. The impact on the majority of conveyancing firms is low-profitability resulting in an inability to employ more competent staff to handle the volume of transactions they're currently dealing with. This has its own impact on increasing the potential for high-risk transactions to go unnoticed.
Conveyancers deserve better, they deserve to earn a fair fee for the time and expertise required to navigate a sale through to completion. By actively pushing for the change everyone wants to see, early innovators will help conveyancing fees go up and, because of the improved process, consumers will be delighted to pay them before recommending to a friend.
The world needs more leaders who have access to their entrepreneurial spirit, can spot an opportunity and be first through the gate. Law firms are naturally conservative by nature, but with the significant benefits available from some very simple changes, history will no doubt record them as the winners, and everyone else as dinosaurs.
As I've said, choose who you want to team up with to take this vital step, WiggyWam or someone else: you could even trial three or four and see who's best. It just needs to be done for the ultimate benefit of the client whilst paving the way for increased profitability, less stress and finally an end to the on-going war between agents and solicitors.
I will say, however, that if you choose WiggyWam, there's little risk at all because we pledge a money-back guarantee if we don't help cut the process down to 10 weeks or less. And our sole focus is on helping solicitors make more money whilst reducing their risks and smoothing out the home-selling journey for the ultimate benefit of all.
Who is going to join us and help take stand against a dissatisfying system?
Silas J. Lees is the CEO of WiggyWam.