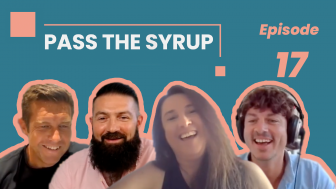 This week's Agents MVMT podcast, 'Pass the Syrup', presented by Ben Madden, features Ben Gee of Hat and Home, Scott Gunn of eXp and Sarah Gabb of Seager and Co.
The guests give their views on the ever-changing landscape that is social media, and how it could impact the portals if they do not move with the times and develop their offering.
They also get stuck into house prices and what rest of 2023 looks like, plus a decent debate on the need for an agent to utilise for sale boards.
If you would like to take part in the Agents MVMT initiative, provide a feature or be a guest on the podcast, please contact Ben Madden directly at ben.madden@fineandcountry.com.