Residential property prices increased last year at the fastest rate since 2014 despite the Covid-19 pandemic, according to the first official figures covering the whole of 2020.

Fresh data from the Office of National Statistics (ONS) shows that average price of a home increased by 8.5% in December 2020, up from 7.1% in November, to reach a record high of £252,000, which is £20,000 higher than in December 2019, as many people sought more space to work and play. 
Average house prices increased over the year in England to £269,000 (8.5%), in Wales to £184,000 (10.7%), in Scotland to £163,000 (8.4%) and in Northern Ireland to £148,000 (5.3%).
The highest regional house price growth was in the North West, where the average price of a property increased by 11.2% year-on-year, while London saw the lowest level of annual growth, at 3.5%.
Despite the strong rate of capital growth, the market is now predicted to cool off unless an extension to the stamp duty holiday, which is scheduled to end next month, is announced. 
Industry views:
Nick Leeming, chairman of Jackson-Stops, commented: "The property market usually cools off in December, but this year was different. On the ground, we continued to see a backlog of buyers who entered the market following the first lockdown, as well as new buyers looking to get ahead of the stamp duty tax deadline at the end of March. As a result, according to the ONS, prices boomed at 8.5% or up £19,708 on the year, to reach a record high.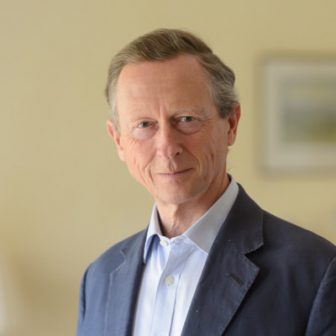 "Whilst the numbers are fascinating and are in line with the general upward trajectory we witnessed in the market in December, we may want to take the figures with a pinch of salt due to the unusually high rate of high price inflation reported.
"Detached properties continued to be favoured by lockdown buyers, who after too much time spent indoors, accelerated plans to leave suburban city dwellings in search for larger homes with more space for a home office and a private garden.
Leeming added: "Despite an untraditionally busy winter, we expect demand to hold steady throughout spring and summer. No matter what the chancellor decides on stamp duty.
"However, keeping momentum among buyers to avoid chains collapsing is still important for the country's economic recovery, and I do urge the chancellor to consider how to ease the market out of the stamp duty holiday to avoid the cliff edge we're currently hurtling towards."
George Franks, co-founder of Radstock Property, said: "The stamp duty holiday, coupled with a deeper shift in what people want from property due to the pandemic, continued to drive house prices higher during December.
"If you believe what you read, the Treasury is close to announcing an extension to the stamp duty deadline to avoid a cliff-edge collapse in transactions.
"We believe transactions will continue apace even once the Stamp Duty holiday is over as the pandemic has triggered a massive rethink around what people require from their homes."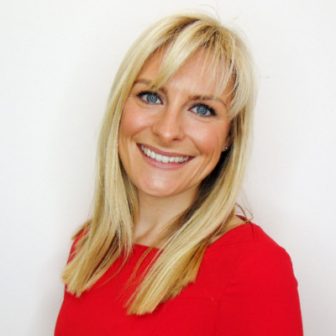 Nicky Stevenson, managing director at Fine & Country, commented: "This [data] confirms that 2020 was the year that fundamentals came home to roost. There was no escaping a lack of space for households who suddenly found they were living on top of each other with little respite. That has powered annual growth that reached a six-year high.
"Markets don't move in straight lines and there's no doubt there will be fresh challenges this year but there's still too much pessimism around. One aspect being routinely ignored is the amount that Britons have saved during the past 12 months and the effect that will have in the real economy.
"The Bank of England's Andy Haldane revealed this month that he expects 'accidental savings' to have reached £250bn by June. This won't just make itself felt on the high street and in our travel agents. It is set to be an instrumental supporting factor for house prices this year.
"To put it in context, £250bn would fund the maximum stamp duty tax break of £15,000 on over 16.7million sales, which would be enough to cover every purchase in the UK for over 15 years. If the chancellor does end the scheme as planned at the end of next month, it's not necessarily all over for healthy house price growth even if some sales do fall through."
Nigel Purves, CEO of Wayhome, said: "This third national lockdown has driven home the importance of space and security in housing and will doubtless have led to significant numbers of renters looking at their homeownership options. It's therefore important that those who've been able to save for a deposit are supported when it comes to alternative ways of getting on the property ladder."
Adnan Shah, founder of Buraq London, commented: "Festive celebrations had been put on hold in December, but it seems no one told the housing market, which saw prices soar higher than New Year's Eve fireworks.
"In hindsight, there were hints of an overheating market, with the monthly mortgage approvals cooling 103,400 in December, down slightly from 105,300 in November.
"Much of the slowdown in January had been due to buyers' fears over the stamp duty holiday ending, but the growing optimism about an extension should see house prices blossom through the spring."
John Eastgate, Managing Director of Property Finance at Shawbrook Bank, comments: "To be blunt, the stamp duty holiday, and rush to complete before the deadline, will have distorted these figures and so they must be taken with a pinch of salt. Homeowners and investors shouldn't set too much store by shorter term measurements but instead focus on the longer term.
"House prices will continue to be underpinned by the imbalance between supply and demand, not to mention the challenges of mortgage affordability. This creates a certain level of resilience in the market that should support long term capital growth, despite volatility in the short term.
"For well-intentioned buyers and sellers there is an immediate fear of sales falling through if they don't meet the end of March deadline, so it's encouraging to hear that the Government is considering an extension. However, ministers must also consider longer-term solutions to address the challenges in the market rather than more sticky-tape quick fixes."
Jonathan Hopper, CEO of Garrington Property Finders, said: "The property market ended 2020 defying all expectations.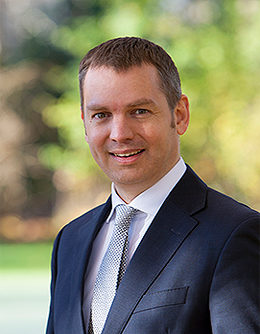 "For the annual rate of price inflation to climb to 8.5%, up from the already breathless pace seen in November, shows what a formidable head of steam the market built up in the second half of 2020.
"Clearly this data, which records prices paid in the month before the reimposition of a national lockdown at the start of January, may prove a high-water mark. For now at least.
"While the market is officially still open, and Covid-safe viewings can be conducted, transactions have inevitably slowed sharply in January and February.
"But with so much pent-up demand and insufficient supply, the market currently resembles a parked car with the engine revving loudly.
"Broadly it has split into three categories: existing transactions are frantically being progressed to try and beat next month's Stamp Duty deadline, while estate agents report that new stock is chronically low even as new buyer registrations continue to build.
"Looking ahead, as the distorting influence of the temporary Stamp Duty holiday recedes, price movements will once again be dictated by market fundamentals.
"The fact is tens of thousands of aspiring buyers remain determined and ready to move. They're likely to do so at their own pace after lockdown restrictions ease, but after nearly a year of living with Covid, their decision to move is made.
"The hard reset button has been pushed and 2020's incredible year on the property market could be just the beginning."