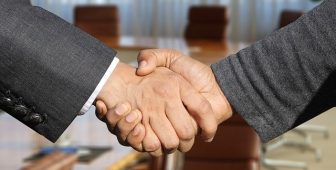 Suffolk estate agency Clarke and Simpson has completed the purchase of Beane Wass & Box in Ipswich as it increases market share.
The sales and letting agency, located in Framlingham, has acquired the chartered surveyors and commercial valuers, with director and owner Richard Bertram joining Clarke and Simpson yesterday.
Bertram, based in Suffolk for the majority of his career, acquired Beane Wass & Box in 2014.
He said:  "I am delighted to be joining Clarke & Simpson and feel confident that this move will also be in the best interests of our well-established clients who will be able to benefit from the many additional services that Clarke and Simpson offer including auctions and an extensive residential sales and residential lettings department.
"I am very much looking forward to establishing a dedicated commercial property management department to expand and develop this aspect of their business."
Clarke and Simpson's latest expansion of the business through the acquisition will see it add to its auctions and residential sales and residential lettings departments.

Clarke and Simpson partner Hayden Foster commented: "Richard brings with him a wealth of experience, giving Clarke and Simpson the opportunity to expand a currently small department to better service both existing clients and grant the opportunity to look after new opportunities," he said.
"We look forward to welcoming Richard and his clients into the Clarke and Simpson family."