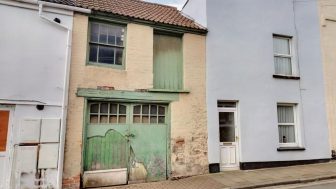 Estate agents were forced to take down an online listing for an 'astonishing' two-bedroom house listed for sale at an asking price of £160,000 after prospective purchasers viewed the property internally.
The property, advertised as being for 'cash buyers only', was ridiculed online for having no first-storey floor, an unfinished roof and plants growing inside it.
Haart's listing of the terraced house in Shirehampton, Bristol, was being advertised on Rightmove as an 'extremely exciting' two-bedroom home.
The estate agency's listing description claims planning consent has already been awarded to convert the former coach house with 'huge potential' into a two-bedroom dwelling.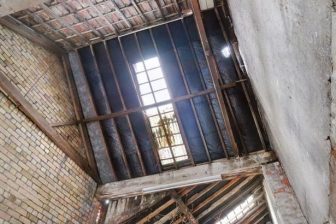 The estate agency described the property as a 'fantastic opportunity not to be around for long' – despite the property still being on the market six months after the asking price was lowered to £160,000 in September last year.
After being alerted to the public ridicule on social media, Haart removed the listing from Rightmove.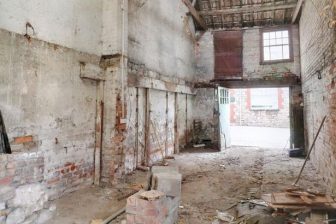 One social media user wrote: 'This takes the p**s. I wouldn't even go so far as saying it's a house. How the hell is this exciting? It's a barn. Absolutely feral.'
Another commented: 'I knew it was bad when I saw the barn door.'
The listing on Rightmove stated: "With this property being suited to cash buyers only, we expect this to be a fantastic opportunity and one that will not stick around for long!"