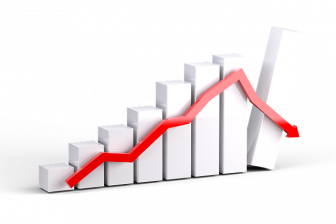 Chestertons' latest market review reveals that, in London, there were 37% more rental properties on the market in February 2023 vs February last year.
The agency's branches found that the uplift in available rental properties created more competition amongst landlords with many opting to reduce their asking rents in order to attract the right tenants. Whilst asking rents were up 11% compared to February 2022, the actual achieved rental increase stood at only 3% due to 65% of landlords lowering their initial asking rent.
Richard Davies, COO of Chestertons, said: "With the capital suffering from a chronic lack of rental properties, we have seen a growing backlog of tenants who are desperate to move to a new home. Last month's increase in rental properties becoming available brought some much-needed relief and saw some landlords being open to rent negotiations. Despite some negotiations taking place, the market will, however, remain competitive and prices will be widely unaffected unless we see even larger volumes of landlords return to the capital."
The update from Chestertons follows the release Zoopla's latest rental market report this week, which showed that annual UK rents slowed to 11.1%, or an average of £1,078 per calendar month, in the first quarter of the year.
Despite the recent slowdown, Zoopla said that private sector costs for tenants will "continue to run well ahead of earnings growth" this year.
Rent prices have eased from a high of 12.3% since mid-last year, owed in part to weak economic growth.
According to the property portal, rents have risen by 20% in three years — an extra £2,220 a year — which is an ongoing concern for renters, especially those on lower incomes and/or in receipt of housing benefit.
In London, rental inflation is 15.2% amounting to an average monthly rent of £1,978pcm, followed by Manchester at 14.4% with a £978pcm average rent and Edinburgh at 12.7% where the average rent stands at £1,333pcm.