Hunters, part of The Property Franchise Group (TPFG), has launched a new hybrid business model that will allow individual agents to operate under licence using its brand name.

Two agents have already signed up to Hunters' Personal Agent model, which will provide a platform for agents to benefit from the brand name, while having the flexibility to work on their own terms.
The two agents signed up so far will be attached to the company's Castleford branch.
Based out of existing Hunters' hubs, with optional working from home, Personal Agents will be licensed to operate under the Hunters brand and can benefit from full franchise support including marketing and social media, portal access, industry-leading training and software. There is no joining fee and minimal ongoing business costs, with the due diligence and on-boarding process from two weeks.
The model is primarily designed for those with experience, such as valuers, looking to take a new step in running their own estate agency business in their locality, as well as those looking to choose their own working hours or even semi-retire.
Keira Wiles, one of two agents to have signed up to Hunters Personal Agent, said: "To some degree running my own estate agency has been in the back of my mind for the better part of a decade; it was just a matter of figuring out the correct route and timing.
"Starting completely from scratch wasn't an option for me because I knew I needed a good strong support network. The support on offer goes above and beyond any of my initial expectations, from The Training Academy for brushing up on compliance to the wider support from the team across all aspects of the business.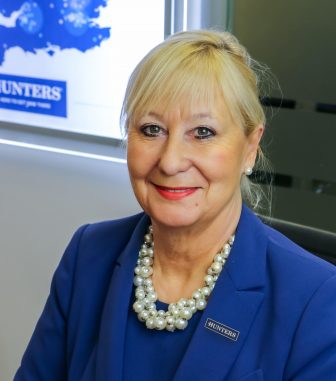 "The positivity and support I have had to date has been invaluable, every query has been handled with confidence and professionalism and I am so proud to be moving forward with such a reputable trusted brand."
Glynis Frew, managing director of Hunters, commented: "We are committed to continually evolving our offering to meet market demands and differing personal needs, with increased flexibility forming a key part of this.
"This franchise model is designed to offer agents full flexibility in running their own business, with Personal Agents getting the best of both worlds including access to our industry-leading training and marketing support that can give them the competitive edge.
"We also want to empower our staff – there is long term potential for Personal Agents to become franchise branch owners. With over 200 branches nationwide, the majority of which are franchise owned, we have clear proof in the success of this model and look forward to further growth through 2021 and beyond."