A package to build more homes, announced by the chancellor Rishi Sunak this week as part of the spending review, has been welcomed by the housebuilding industry.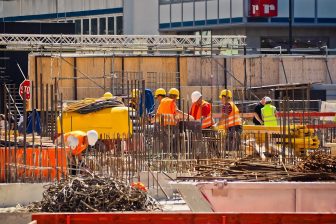 The  Ministry of Housing, Communities and Local Government is receiving almost £10bn of funding in the next financial year, with the majority of the funds devoted to developing more new build homes.
The government aims to deliver more affordable, secure and greener homes for people across the country. Funding in the spending review will go towards our long-term investments in housing, including through a £7.1bn National Home Building Fund.
In addition, there is more than £12bn being invested through the Affordable Homes Programme in the coming years, which brings investment in housing to almost £20bn.
The National Home Building Fund investing £7.1bn over four years will shake up the housing market by backing smaller developers, unlocking brownfield land and supporting innovative construction techniques.
To help support growth in housebuilding, the government in August published Planning for the Future, setting out reforms to the country's outdated planning system to deliver the high-quality, sustainable homes that communities need.
Executive chairman of the Home Builders Federation, Stewart Baseley, said: "The numbers show the continued progress being made by the industry to deliver more homes. Home builders have delivered more homes seven years in a row, increasing the number of homes built by 42% in five years.
"Alongside these benefits, the industry is also creating tens of thousands of new jobs each year and boosting economies across the country. Delivering new homes generates huge investment in infrastructure and amenities in communities, benefiting both new and existing residents.
"Looking ahead, building more high quality, environmentally friendly homes can play a major part in supporting the economy as the country recovers from the impacts of coronavirus."