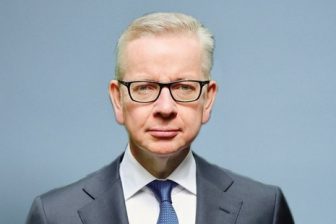 After being named and shamed by the government earlier this week for not signing the government's remediation contract and thus committing to fix unsafe buildings they developed or refurbished, London Square has finally put pen to paper, but not without having a dig at the Michael Gove and his department.
Earlier this week it was announced that 11 housebuilders, including London Square, had failed to meet the government deadline to sign contracts committing them to remediate buildings in need of fire safety improvements. See below.
Some 49 companies signed a pledge last year to remediate fire-safety defects in buildings over 11 metres that they developed or refurbished over the last 30 years in England.
But as the 13 March deadline to sign legally-binding contracts passed around a fifth of firms had still not signed.
The housing and levelling up secretary Michael Gove has warned those companies that he would be looking to take action against them, with a potential ban from the market possible.
However, London Square claimed that it had not signed the government's remediation contract because it received the wrong paperwork. But that changed yesterday.
The company issued this statement: "We are pleased to have signed the remediation contract with the DLUHC. Our lawyers had made it clear to the legal team for DLUHC that the standard agreement we had been sent was inappropriate and not relevant to London Square. We have never had any cladding or fire safety issues yet remain totally committed to the pledge signed last year that leaseholders should not have to pay for any costs associated with fire safety remediation work and our agreement needed to reflect this.
"It is deeply disheartening that 30 minutes after the government announced the list of non-compliant developers, including London Square, who had not signed, their legal team conceded to London Square that the agreement needed to be modified, a point we had been making to them for some time. It is also very disappointing that the Government's handling of the matter has discredited our excellent track record for building high quality homes and we have had to defend our reputation as a result."