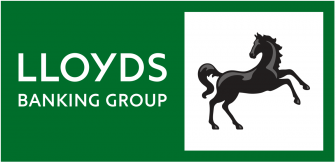 Lloyds Banking Group has predicted that house prices will fall by 8% in the next year.
The group – which is the UK's biggest mortgage lender and owns the Halifax brand – has downgraded its economic forecasts after posting pre-tax profit of £1.5bn for the third quarter (July to September 2022) compared with £2bn for the same period in 2021.
The latest Q3 figure, representing a drop of 25% year-on-year, fell short of the previous forecast of £1.8bn. Lloyds said the dip in profit was largely due to the setting aside of an additional £688m to cover potential bad debts in the face of rising interest rates.
The group predicted that the UK economy will shrink by 1% in the next year, with inflation peaking at 10.7% by the end of 2022 and unemployment rising to 5.5% by early 2024.
Lloyds also warned that the current Bank of England base rate could rise to 4% in 2024, from its current 2.25%, before levelling off.
William Chalmers, Lloyds chief financial officer, said the bank was likely to see a slowdown in mortgage lending over the next year due to the tougher economic environment. However, the group expects most of its mortgage customers to withstand cost-of-living pressures.
"So far at least, our customers are proving to be resilient and adapting well to the cost-of-living increases that we have seen," Chalmers said.
"We are deliberately ensuring that we lend to customers who are best placed to withstand potential future stresses on the macro level and in their own personal circumstances."
EYE asked analyst Anthony Codling, the CEO of Twindig, for his thoughts on Lloyds' prediction for house prices:
"When Lloyds Bank say they expect house prices to fall by 8% next year, people sit up and listen. Lloyds Bank is the largest mortgage lender in the country and, therefore, in theory, at least, should have the hottest handle on house prices. When you're responsible for around one in three mortgages, it's very important to get your call on house prices right.
"However, in our view, Lloyds Bank takes a prudent or conservative view when looking at house price forecasts and it is more prudent to prepare for the worst and hope for the best rather than prepare for the best.
"Lloyds Bank's recent house price forecasts have tended to be too low, house price inflation has exceeded their forecasts in both 2020 and 2021, and this past performance plays into our theory that their modelling is conservative rather than hopeful.
"We must also remember that Lloyds has also had to publish their forecasts before the new Chancellor presents his new economic plan and given the recent Government budget u-turns, it is a brave person who makes short and near-term economic forecasts before the chancellor has had his say. Some might say that today they have had to predict a moving target.
You can see more of Codling's opinion here.