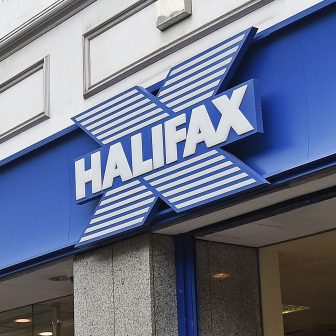 Residential property prices look set to increase further despite the end of the stamp duty holiday as buyers continue searching for homes with more space, the latest data from mortgage lender Halifax suggests.
House prices hit another record high last month, with the average price of a home hitting £262,954, up 0.7% month-on-month.
But at 7.1%, the year-on-year growth in August was the slowest since March this year.
In the last year, the average price of a home in the UK has increased by £17,300. The typical price is now more than £23,600 higher than when the housing market was starting to reopen in June last year, according to the report.
Wales remains the strongest performing area, with annual house prices up 11.6% in August, while the South West is also still experiencing strong growth at 9.6%.
Russell Galley, managing director at Halifax, commented: "Given the rapid gains seen over the past 12 months, August's rise was relatively modest and the annual rate of house price inflation continued to slow, hitting a five-month low of 7.1% (versus 7.6% in July).
"However, compared to June 2020, when the housing market began to reopen from the first lockdown, prices remain more than £23,600 higher (or +9.9%).
"Much of the impact from the stamp duty holiday has now left the market, as highlighted by the drop in industry transaction numbers compared to a year ago. However, while such government schemes have provided vital stimulus, there have also been other significant drivers of house price inflation.
"We believe structural factors have driven record levels of buyer activity – such as the demand for more space amid greater home working. These trends look set to persist and the price gains made since the start of the pandemic are unlikely to be reversed once the remaining tax break comes to an end later this month.
"Moreover, the macroeconomic environment is becoming increasingly positive, with job vacancies at a record high and consumer confidence returning to pre-pandemic levels. Coupled with a supply of properties for sale that looks increasingly tight, and barring any reimposition of lockdown measures or a significant increase in unemployment as job support schemes are unwound later this year, these factors should continue to support prices in the near-term."
The figures provided by the lender shows Greater London continues to lag the rest of the country, registering just a 1.3% annual increase in prices in August and, over the latest rolling three-monthly period, was the only region or nation to record a drop in prices (-0.3%).
The year-over-year rise in London, where the average price of a home is £508,503, is also the weakest seen in 18 months, although there have been recent signs that market conditions are improving in the capital.
Iain McKenzie, CEO of The Guild of Property Professionals, said: "For all the speculation about what would happen when the stamp duty holiday ended, the figures look like business as usual for a jaw-dropping year for house prices.
"There's another record for the cost of an average house, though the pace of growth is slowing month by month.
"Any increase to house prices now is fuelled by a short supply of housing stock coupled with the demand for space, as people continue to work from home and retain flexible working.
"People's choices are reflected in the regional breakdown, with the South West and Wales seeing the biggest growth, and London lagging behind as commuters flee the rat race.
"Scarcity of properties on the market will continue to prop up prices for the foreseeable future, and we may be entering a period of stability after the rollercoaster of the past 18 months."
Tom Bill, Head of UK Residential Research at Knight Frank commented, "Like a bad Hollywood blockbuster, the UK housing market looks like it will have a predictable finale this year after an explosive start. Demand remains robust and the economic backdrop increasingly has a feel-good factor as Covid disappears into the rear-view mirror. The key question is by how much supply picks up as autumn approaches. We expect seasonality and needs-driven buyers to play an important role in driving supply higher, which should start to curb house price growth. We therefore expect to end the year in single digits."
Nick Barnes, head of research at Chestertons, remarked: "We expect activity to pick up this month as there is still substantial unsatisfied demand for spacious homes, mortgage offerings remain attractive and buyers are keen to get their lives back on track post-lockdown."
Jeremy Leaf, north London estate agent and a former RICS residential chairman, said: "In one way, record price rises in August are surprising now that the larger discount available from the stamp duty holiday is behind us. On the other hand, these prices are as much to do with stock shortages and cheap mortgage finance as activity. Just as interesting is that the pace of increase is dropping and bears out what we have been seeing in our offices.
"Market strength has not run its course and we are finding pent-up demand is alive and well, resulting in plenty of transactions albeit at a lower level than we saw a few months ago."