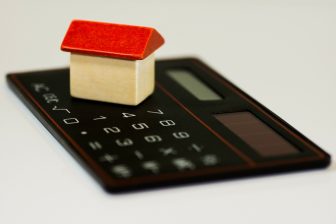 Mortgage borrowing rates have started to fall following September's significant leap, as lenders grow in confidence that market conditions have stabilised.
The Bank of England has raised the base rate nine times since December 2021, which has had a major impact on mortgage borrowing costs.
But while the bank's attempts to curb increasing inflation has seen the base rate hit 3.5%, it is now expected to peak at around 4.5% this year, rather than the 6% many analysts had predicted at the tail end of last year.
Consequently, lenders are offering cheaper fixed-rate mortgages as they become more confident that Bank of England base rate rises this year will not be as severe as feared.
Nationwide, for instance, has reduced its mortgage deals by up to 0.6% in recent weeks, with other lenders set to follow suit.
Falling mortgage rates provides a major boost for many would-be homebuyers, many of which have been forced to revaluate their plans to buy property in recent months.
Former housing analyst, Anthony Codling, of Twindig, said: "The Bank of England has revealed that mortgage rates fell in December. If we combine the impact of falling mortgage rates and softening house prices, many would-be homebuyers may find themselves priced back into the housing market suggesting that despite challenges elsewhere in the economy, it's not all doom and gloom."
But mortgage rates are still a major cause for concern for existing and first-time homeowners, despite improving since the September mini budget.
Mortgage approvals have fallen to their lowest level in two years, as rising interest rate rises continue to put off buyers, the Bank of England figures suggest. The central bank revealed that they slumped to just over 46,000 in November, down from under 58,000 in October.
On average, mortgage rates have fallen since the tumultuous period following the September mini-budget, however they are still higher than they were at the beginning of 2022. The rate for a typical, new two-year fixed-rate home loan peaked at 6.65% in October, but has now dropped to 5.78%.
Five-year deals, which had also topped 6%, now typically have a rate of 5.61%.
Simon Bath, property expert and CEO of property tech company, iPlace Global, said: "Speaking very generally, the fallout from 2022 is still slowly unfolding in the UK property market."
He added: "In light of the news regarding a sustained decline in house prices into 2023, it will be interesting to see which way the pendulum swings. I think we could potentially see a higher number of first-time buyers entering the market, as they look to get onto the property ladder and take advantage of lower prices amidst a cost-of-living squeeze."