An appeal that aims to raise funds towards providing computers for children studying at home during lockdown has raised £19,155 so far.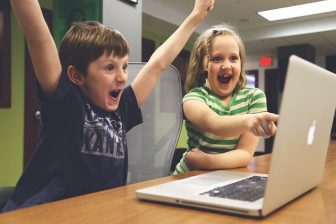 The appeal, launched last week by industry trainer Stephen Brown, aims to 50,000 to provide less fortunate children with computers, laptops and tablets to support their learning.
He has set-up a Go Fund Me page called Computers for Schools, and is hoping to secure funding from people, including agents and estate industry suppliers, with a view to helping children struggling without a laptop or a desktop computer.
Brown and industry content creator Jerry Lyons came up with the idea during a recent podcast, which was celebrating estate agents who have been supporting their local schools in several ways.
Brown said: "Many agents across the UK have risen to the challenge of helping schools and less fortunate pupils who don't have access to essential technology. Now that most school children are learning online in lockdown access to laptops and tablets is essential and thousands of children don't have them through no fault of their own.
"As suppliers, we wanted to support the local efforts of estate agents by trying to raise £50,000, which will be donated towards providing this desperately needed equipment."
The appeal is supported by several well-known figures in the industry, including Christopher Watkin and Simon Whale.