It's tough on the streets right now. Debenhams is the latest retailer to fall victim to a combination of years of high overheads (leases) and lack of innovation to curb declining sales as consumers have increasingly moved online. It is a sign of the times that Boohoo has bought Debenhams' website, customer data and selected contracts but not the 118 high street stores.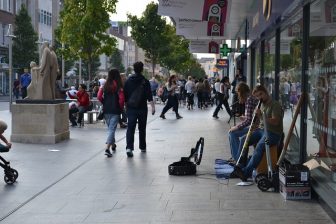 Like some other retailers, the giant was in trouble well before the Pandemic hit. It's been a struggle for those with a high street presence over the past few years and now following the Covid crisis, very sadly there will be other retailers which will also never return to trading when town centres do open-up once again.
For all businesses, it will be a case of survival of the fittest. The innovators and those that can morph and adapt with a changed marketplace will be those that thrive. This means that 2021 could be the year that home-based estate agencies come of age.
Having worked from home, communicating with vendors and buyers largely remotely for almost 12 months, will we see a number of agents suddenly setting up from their spare space in their home? It will be interesting to see what works and what doesn't. Travel agents have done it so why can't we?
In the old days, buyers had to visit the local estate agency shop to find out what properties were available. Agents were the holders of valuable secure information; they knew what local houses had recently sold for. Now customers can simply find this out in seconds, online. The subsequent inevitable birth of the online agency soon started to disrupt the market. Online agencies tick the innovation box, but do they actually satisfy what the customer really wants and needs? Namely: good quality local knowledge, the best price achieved in the most appropriate timescale and with as little stress as possible.
New agencies and new models need to be innovative certainly, but they do need to supply exceptional customer service to remove emotional roadblocks to keep sales moving in order to make a healthy profit.
Along with the death of the high street, we are also starting to see the demise of the 9-5 working regime so the ability to balance family and work life is also important. Customers want to buy and sell when it suits them, and this means a more flexible approach.  It also means it's possible to drop the kids off and pick them up from school every day (when lockdowns allow of course).
Sure, an 'open all hours' culture won't suit everyone, but it's actually very efficient. Just think, it means no-one needs to be chained to a desk in a high street shop window between set hours every day whether there are customers or not. Work becomes task not time orientated and this gives a greater focus on responding to customers' needs.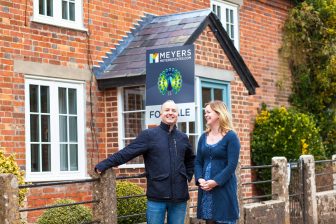 What is interesting is how home-based agencies can scale-up. A few years ago, I visited Australia and met briefly with John McGrath, founder of leading Aussie real estate group McGrath Estate Agents. A high percentage of the best agents in Australasia have at some point worked for McGrath so I wanted to find out more about that model. The tour of their substantial Sydney hub revealed there were no real estate agents at all sitting behind desks.  They were all out in the community, in their territories, on the ground and doing very well thank you.
Similarly, I had the good fortune to meet Bill Soterof, worldwide president of Keller Williams at the NAR conference in San Francisco the following year. As founder of the leading US agency, I asked about the business model (frankly it would have been rude not to!).  He confirmed how their hub and spoke approach drives many home-based agents. Their employees have access to their hub office for team work, training and resources, often in a non-high street location, and it works really well. Two years before the pandemic, he shared with me how he thought this would be the future of agencies in Britain too. Overheads are minimised and service and excellent marketing are prioritised. It offers a scalable approach as agents grow and take on more self-employed staff.
There is no doubt the high street estate agencies can offer a Rolls Royce service to clients but with such high overheads, can they continue and if so, at what cost? Purely online agencies will suit some customers but with house transactions still cited as one of the most stressful experiences there is, now home-based agencies can offer the best of both worlds – great service which really looks after clients with lower overheads – so everybody wins.  Agents can earn an excellent living with the chance to scale up if that suits them in a world that is literally moving on.
Mark Meyer is the principal of home-based Meyers Estate Agents.