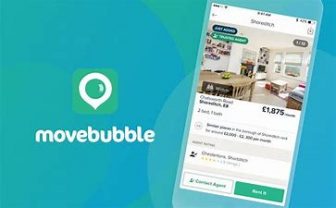 There is growing speculation that rental platform Movebubble has closed, with the company's website now offline and nobody at the firm returning calls or emails.
A message on its website, before it went down, read, 'Movebubble is undergoing critical technical issues which are taking longer to resolve than expected. Our app is offline also, so please bear with us as we try to fix these issues'.
Founded in 2013 by CEO Aidan Rushby, Movebubble, which raised more than £2m via crowdfunding platform Seedrs, was created with what he previously described as "the renter in mind" in a bid to address "some of the major inefficiencies that persist within the sector".
The platform, which aimed to connect renters to agents, primarily focussed on London and Manchester.
Renters using the app were able to get a response in minutes, schedule viewings, share feedback with the community and search for properties that are updated in real time.
The platform's algorithm learns and adapts to users' preferences and needs, providing more tailored results as it gathers further behavioural information.
However, the company, which saw the departure of director Rajesh Shah and non-exec director Scott Forbes last year, narrowly avoided being compulsorily struck-off recently, with action suspended, documents registered last week with Companies House shows.