The government is being urged to prolong the existing ban on tenant evictions until at least the end of March.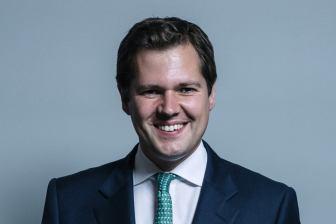 Housing secretary Robert Jenrick last month announced a so-called "Christmas truce", meaning bailiffs were not allowed to enforce possession orders between 11 December and 11 January. But now the government is under growing pressure to keep the eviction ban in place during the current lockdown.
The initial ban, introduced at the start of lockdown in March 2020, was last year extended three times with the third extension, to 20 September, also requiring landlords to give tenants a six-month notice period.
The latest ban on evictions due to the pandemic is due to end on Monday.
But there are growing calls for the ban to be extended, after the PM Boris Johnston revealed this week that it is "under review" following a question put to him in parliament by the leader of the opposition Sir Kier Starmer.
Labour MP Clive Betts, who chairs the housing, communities and local government committee, said: "It is disappointing the government is again leaving it until the last minute to announce an inevitable extension to the evictions ban."
Greater Manchester mayor Andy Burnham has called for the ban to be kept in place "beyond March so that we can take this right the way through the pandemic".
Polly Neate, chief executive of Shelter, fears that there will be a sharp rise in evictions if the ban is not extended over the next couple of days.
Neate commented: "It is just too dangerous to start evicting people from their homes with Covid case numbers so high.
"You cannot follow the order to stay at home if you are evicted and facing homelessness.
"It's not safe for people to attend court, nor is it safe for bailiffs to enter people's homes and forcibly remove them."
The Scottish government yesterday extended its ban on evictions in response to a sharp rise in Covid-19 cases.
Regulations will be presented in the Scottish parliament next week to extend the existing rules, which prevent bailiffs from enforcing eviction notices, until 31 March.
Sally Thomas, chief executive at the Scottish Federation of Housing Associations, said: "It is absolutely the right thing to do that we look after people's health and well-being and we protect tenants who are struggling to pay their rent as a result of the financial effects of COVID-19, but it is of paramount importance that our members can act when there are cases of serious anti-social or criminal behaviour.
"We are pleased that the government has kept the exemptions in place for such incidences."