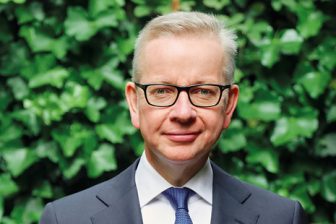 The government has 'reset' its approach to building safety with what it describes as a 'bold new plan' to protect leaseholders and make wealthy developers and companies pay to fix the cladding crisis.
Secretary of State for Levelling Up Michael Gove yesterday guaranteed that no leaseholder living in their own flat will have to pay a penny to fix unsafe cladding.
Gove yesterday issued a letter to the housebuilding sector explaining that the old proposed loan scheme for leaseholders in medium-rise flats will now be scrapped, with the industry given two months to agree to a financial contributions scheme to fund the new plan, otherwise, if necessary, the government will impose a solution in law.
In addition, a new dedicated team is being established to pursue and expose companies at fault and to force them to shoulder the burden of making buildings safe.
Gove revealed a four-point plan to reset the government's approach:
+ Opening up the next phase of the Building Safety Fund to drive forward taking dangerous cladding off high-rise buildings, prioritising the government's £5.1 billion funding on the highest risk
+ Those at fault will be held properly to account: a new team is being established to pursue and expose companies at fault, making them fix the buildings they built and face commercial consequences if they refuse
+ Restoring common sense to building assessments: indemnifying building assessors from being sued; and withdrawing the old, misinterpreted government advice that prompted too many buildings being declared as unsafe; and
+ New protections for leaseholders living in their own flats: with no bills for fixing unsafe cladding and new statutory protections for leaseholders within the Building Safety Bill
Gove said: "More than four years after the Grenfell Tower tragedy, the system is broken.
"Leaseholders are trapped, unable to sell their homes and facing vast bills.
"But the developers and cladding companies who caused the problem are dodging accountability and have made vast profits during the pandemic whilst hard working families have struggled.
"From today, we are bringing this scandal to an end – protecting leaseholders and making industry pay.
"We will scrap proposals for loans and long-term debt for leaseholders in medium-rise buildings and give a guarantee that no leaseholder living in their own flat will pay a penny to fix dangerous cladding.
"Working with members of both Houses, we will look to bring a raft of leaseholder protections into law through our Building Safety bill.
"And we will restore much needed common sense on building safety assessments, ending the practice of too many buildings being declared unsafe."
Dame Judith Hackitt, who chaired the independent review of Building Regulations and Fire Safety, has welcomed the announcement by the secretary of state.
She commented: "[The announcement] should come as a great relief to the many leaseholders who have felt trapped by the prospect of having to pay for remediating defects to properties which they bought in good faith.
"Those who caused the problem now need to step up, take responsibility and show some leadership. This problem has gone on for too long and we need a rapid solution, not months of debate and negotiation leaving innocent leaseholders in further limbo.
The announcement that industry is being put "on notice" follows both the suspension of Rydon Homes, because of its links to Rydon Maintenance, the company responsible for the refurbishment of the Tower, from the government's Help to Buy Scheme last month, and the welcome decision by Mercedes to end their sponsorship deal with Kingspan.
Flat owners welcome cladding climbdown but 'devil is in the detail'