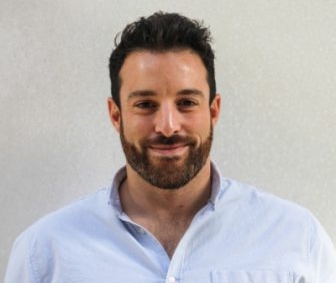 Colby Short, co-founder and CEO of GetAgent, says he accepts that his company, an estate agent comparison site that charges agents to list with their platform, made a mistake when it advised potential vendors to 'lie' to estate agents in a bid to drive down commission fees.
In an open letter he said he apologises for what he now sees as an 'error' following an article published by Property Industry Eye yesterday, and accepts that GetAgent's ill thought-out 'call their bluff' advice 'has disappointed the agent community'.
The advice from GetAgent, published in a newsletter this week, stated: "If you've gathered quotes from a few estate agents, you can start to negotiate by using these quotes to your benefit. If you're brazen enough, you could bluff about receiving other 'lower rates', regardless of whether you've actually gotten any.
"If your preferred estate agent doesn't budge, let them know that competitors will go lower. Play the estate agents against each other by mentioning the lower rates that other companies have offered you. But tell your preferred firm that you prefer the services they'd be able to provide you with — ask them if they can match the lower rate because you want to give them the business."
Short suggested changes will now be made to the way the firm communicates with the general public after claiming that there has been, until now, an overreliance on search engine optimisation agencies to generate content that is not signed off by GetAgent's in-house team.
You can see the full text of the open letter below.
Sorry….
From Colby Short, Co-Founder and CEO of GetAgent
In yesterday's Property Industry Eye a story ran that called-out a blog post that GetAgent had published that suggested that prospective home sellers 'duck and dive' somewhat in order to negotiate a lower estate agency fee.
The impression that we inadvertently gave was one that might encourage the public to pressure agents into agreeing a bigger discount on their commission based on applying a rather zealous competitive pressure.
This approach is not us, not at all. In fact, we champion the performance of agents based upon more important aspects than just a low fee. Time taken to sell, percentage of asking price achieved and volume of properties sold locally – are all metrics that we promote as much more legitimate and likely to yield an all-round better result for home sellers.
This blog post was written and recently published by a search engine optimisation agency. The wording reflected that of high-ranking search pages on the topic of estate agent fees, pages that are actually at odds with our own long-held views on fees in estate agency.
Regardless of who wrote the article, we are responsible for what is on our site and have now implemented new processes to ensure future posts fully reflect the brand values we have spent the past seven years living by.
The blog has swiftly been amended and we have removed the wording that Property Industry Eye referenced yesterday in favour of copy that I have now personally signed off.
I would like to take this opportunity to apologise for this error on GetAgent's part. I am sorry that this perceived stance on agency fees has disappointed the agent community with which we have developed such a strong and long-standing relationship. 
As our revised copy now cites, it is not always a good idea to shop around for an estate agent on the premise of cheap fees alone. We, of all people know this and I am happy to set the record straight.
Yours truly
Colby Short
CEO and Co-Founder, GetAgent     
GetAgent urges vendors to lie to estate agents to drive down commission fees