One of the 14 original EweMove franchisees has put their agency in Gainsborough, Lincolnshire, up for sale eight years after setting up the business.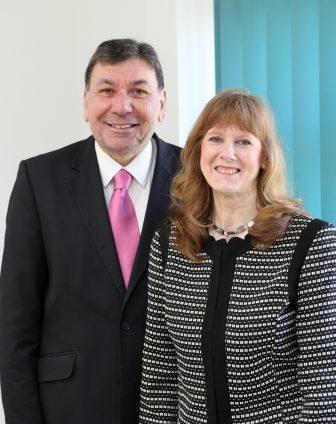 Bill and Geraldine Miller have run the company in Gainsborough since joining the hybrid agency in March 2013.
Bill Miller said: "We went to a presentation back in December 2012 where the original EweMove founders, Glenn [Ackroyd] and David [Laycock], shared their vision for the brand.
"I had a background in property and was intent on going there and not being sold to.
"We turned up, bagged front row seats, and I then folded my arms as if to say, 'go on then impress me'.
"Within ten minutes of listening to the plans they had for doing estate agency differently, I was sitting on the edge of my seat keen to get cracking.
"I was impressed with the clarity of the plans.
"Fast forward eight years and we've enjoyed a lot of success and had some very enjoyable times. It's been great to be in at the start of something which has grown into a successful national agency."
The couple have decided to look for an associate to come in, work with them for a few months and then buy the business.
"It's an excellent business backed by a PLC and a great support team at EweMove," Miller added. "My advice to anyone joining is simple. Follow the plan because it works if you do."