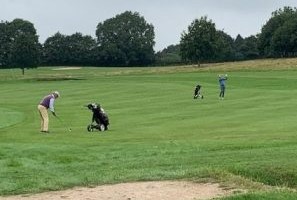 Fine & Country Leamington Spa is hosting a golf tournament to raise money for a good cause and have a few laughs in the process.
The Fine & Country Open Golf Tournament will take place on 12 October on the Kings Course at the Warwickshire Gold & Country Club, with money raised going to support the Fine & Country Foundation, a charity that fights the causes of homelessness.
The managing director of Fine & Country Leamington Spa, Jon Handford, commented: "The Foundation does some amazing work in supporting charities and people struggling with homelessness and poverty. It is only through donations and fund-raising that the Foundation has been able to carry out the work that they do, and we would like to contribute by organising and hosting an event that will aid a great cause and bring people together to have some fun and a bit of competition."
He points out that tickets have been selling fast but there are still some left for avid golfing philanthropists.
"Tickets are £100 per golfer, which includes breakfast and coffee on arrival. While the aim of the day is having fun, prizes will be presented at the end and given that most agents are competitive by nature, it could get interesting," Handford added
If you would like to take part in the Fine & Country Open Golf Tournament, contact Jon Handford to secure your place – email Jonathan.h@fineandcountry.com