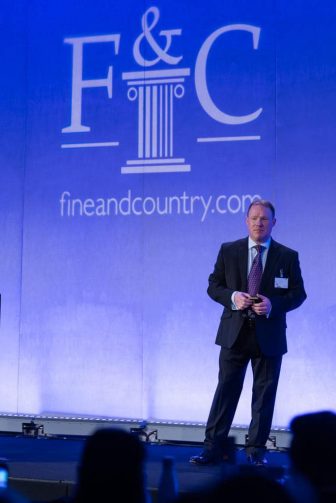 Fine & Country claim to have increased its market share by 20% over the past 12 months within the £750,000-plus market, while the company says that it has also made significant progress in the £500,000-plus market during the same period.
Fine & Country, which was formed 21 years ago, before being acquired by nurtur, now operates 300 branches across the UK.
Simon Leadbetter, Fine & Country's global, said: "While the brand has seen progress in the £500K plus market, moving from the ninth position for the year ending May 2021 to fifth in the year ending May 2022, it is in the prime market that Fine & Country has seen the most headway.
"A 20% growth in market share in any market segment is significant, especially when listings are not easy to come by, and other agencies have seen a decline in instructions."
According to Leadbetter, the "leading two estate agency brands" within the prime sector, Savills and Knight Frank, have seen their share of listings fall by 10% and 24%, respectively, during the same period.
He also claims that of the top 10 estate agencies, listings properties priced at £1m and above, Fine & Country is the only brand that has seen market share growth last year.
"While overall, the top 10 estate agents' market share of £1m-plus listings fell by an average of 16%, Fine & Country has grown its share of listings by 29%," he said.
He added that the brand has also seen exceptional growth in the higher tiers of the prime market.
He continued: "Looking at listings at £2m-plus, we saw 50% growth, compared with an average decline of 14% for the top 10. Our margin of growth was even higher when we look at homes priced at £3m and above, where our market share increased by 77%, while the top 10 saw an average 8% decline.
"These figures tell me that the Fine & Country brand is very firmly in the top echelon of the top 10 premium estate agency brands in the UK."
Leadbetter believes that the brand's growth in market share can be attributed to three main aspects, the first being the level of customer recommendation, which he says is number – citing statistics in May this year.
"The calibre of property professionals and the high level of service provided by the agents within the network has resulted in most of our customers saying they would recommend the brand to their friends and family," said Leadbetter. "This leads me to the second aspect that I believe has contributed to the brand's market share growth, which is the dedication of independent agents as part of an international brand."
He added: "Entrepreneurially minded agency professionals make up our network, working together under one banner, supporting each other while being supported by an established premium estate agency brand.
"The last aspect is the past 21 years of investment in brand awareness, building trust in our brand and establishing Fine & Country as the name that customers can depend on."