FCS Compliance will hold its latest training session in its anti-money laundering (AML) series available free to Rightmove members on 15 February.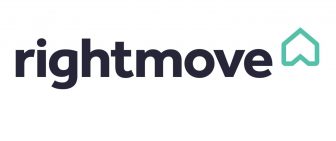 The webinar, which is entitled What you need to know about being a money laundering reporting officer , will be hosted by the property portal.
Led by Malcolm Driscoll, Lead Anti-Money Laundering Compliance Consultant at FCS Compliance, the webinar will start at 10am.
Driscoll said: "Appointing a Money Laundering Reporting Officer (MLRO) is a legal requirement of all estate agents who fall within the money laundering regulations.  However all too often the role is regarded glibly as an admin one, when the reality is that this is a position that lies at the heart of a company's AML obligations. 
"The MLRO is central to supporting staff and the company in AML Compliance with a particular responsibility to reporting suspicious activity to the relevant authority. The position carries with it huge responsibility and could make the difference between a business being AML compliant or not; the latter having potential for criminal or regulatory liability and punishment."
February's webinar, which is free to Rightmove members, will look at the specific tasks expected of an MLRO to ensure that they are fully prepared when they take on the role.  It will cover:
·      The responsibilities of a nominated compliance officer
·      The skills required to be an effective MLRO
·      Identifying and understanding the risks
·      Suspicious Activity Reporting and the National Crime Agency (NCA)
Attending agents will also have the opportunity to share comments and pose questions directly to Malcolm whose considerable knowledge of financial fraud and crime enforcement is drawn from a 40 year career that spanned the Hertfordshire Constabulary, the City of London Police, British Transport Police and the CID, Fraud Squad and Financial Intelligence/Financial Investigation Departments of those police services.
Rightmove members wanting to attend the webinar can do so by clicking here.