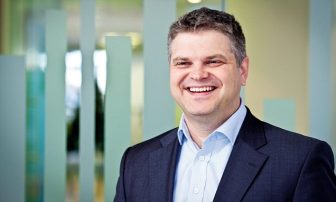 In a statement to the markets this morning, Rightmove has confirmed that its chief executive, Peter Brooks-Johnson, has sold a substantial tranche of his shareholding, netting well over £2m.
Rightmove plc confirms that Peter Brooks-Johnson, chief executive, exercised options, largely due to expire in March 2022, and sold 306,617 shares on 10 November 2021.  The shares were sold at an average price of £6.98 per share, from which relevant taxes were deducted.
Following these transactions, Brooks-Johnson has a beneficial shareholding of 2,017,302 shares, which at the value of £6.98 per share would be worth more than £14m.
Rightmove to launch new campaign to support agents and boost listings