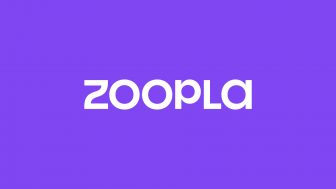 Agents have been told by Zoopla that they face substantial hikes in their monthly fees from early next year.
Agents will see their portal listing fees increase by 7.5% from February 2022, according to an email from Zoopla earlier today.
EYE has been sent a copy of the communication from Zoopla to its member agents indicating that a 7.5% price increase will be brought into effect from 1st February 2022. See below.
A number of agents have contacted EYE to express their displeasure.
Zoopla unveiled this morning its new 'vision', insisting that it is now 'more than just a portal', but one commentator is not impressed.
The agent said: "The fluff from Zoopla today is a precursor to an inflation busting price hike. 7%!
"Why didn't they include that in their 'we're doing a great job for you' press release today I wonder?
"Very slippery. Why not just be honest? And didn't Charlie Bryant pledge 'no increases' last year?!
"Dear valued partner' indeed…"
But others appear to think the price hike is justifiable.
Zoopla has certainly defended the listing-fee increase.
A Zoopla spokesperson told EYE: "When we launched our Vision at the start of the year, we outlined our goal of combining our unique market position and data-led intelligence to put agents firmly in control. Over the last year, a record number of agents have joined us on this journey and our customer numbers now stand just shy of 20,000. This reflects Zoopla's position as the optimal partner that helps agents to grow their businesses – and ultimately the category.
"Our continued investment to improve our offering, combined with the industry-leading support we provided to customers during the pandemic, which included up to nine months free portal usage, has helped ensure agents are in a great position to maximise their growth in the high volume market of 2021 – and as it continues into 2022.
"Price rises are not blanket and instead are related to performance. For a significant number of our customers, this will be the first time they have received a price rise in two years. We're continuing to do everything we can to keep costs low for agents and look forward to continuing to support them as they capitalise on the busiest property market in a generation."