The Say No To Rightmove campaign shows no sign of slowing as it continues to grow its membership. In a first-of-its-kind, the campaign has surveyed its database of over 1,000 business owners, representing nearly 2,000 branches, to get a real-time snapshot of sentiment toward Rightmove.
The results of the survey point to much dissatisfaction with the portal.
84% of responses stated that they have either already left Rightmove, have served notice or are strongly considering leaving Rightmove in the very near future.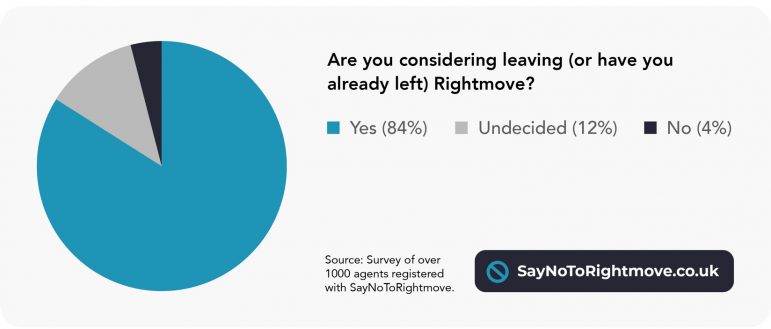 The 84% breaks down as follows:
Strongly considering leaving = 52%
Served notice in the last two weeks = 29%
Already left = 3%
A resounding 93% stated 'yes', they support the aim of the Say No To Rightmove campaign by seeking a 3-month tariff-free period.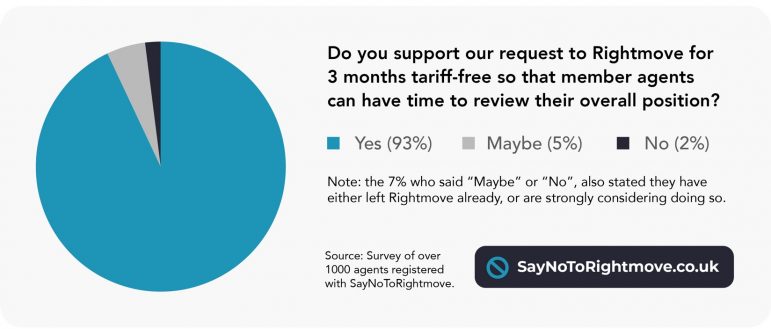 The 7% who answered 'maybe' or 'no' to the same question, also stated they have either already left Rightmove or are strongly considering doing so.
Not only will the results of this survey be a wake-up call to the board at Rightmove, but to the wider portal market as a whole, with 63% saying they are now considering their position with other portals as well.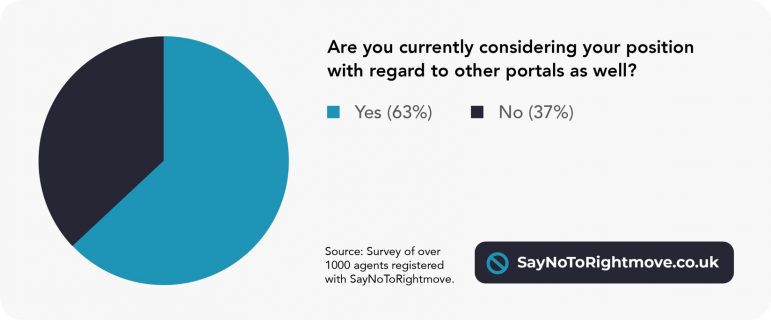 The Say No To Rightmove campaign is also reaching out to various other groups online to help promote each other's core messages. Rob Sargent, CEO of The Acorn Group and the man behind the campaign said:
"We would love to hear from anyone running similar groups – and we're already aware of several – to share ideas and to see how we can work together.
"Although we have over a very short time accumulated a large following, I'm sure this is just the tip of the iceberg – now is the time for our industry to stand together."
https://www.saynotorightmove.co.uk/