Despite residential property prices continuing to increase, there are growing signs that the market will soon run out of steam, especially if the stamp duty holiday is not extended, risking a damaging economic downturn, according to David Alexander, the joint chief executive officer of apropos by DJ Alexander.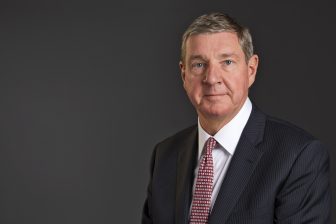 He joins various estate agents, surveyors and solicitors in lobbying the government to extend the stamp duty holiday, as buyers rush to beat the 31 March deadline.
Alexander, like many agents, wants the government to phase the stamp duty cut out over six months to a year to ensure the housing market does not hit "a brick wall at the end of March".
With the SDLT threshold extension set to end in less than three months, Alexander is concerned that there is a serious risk of the market hitting a financial cliff edge which could result in a sudden fall in property values.
If this is coupled with a significant increase in capital gains tax on second homes and investment properties, then much of the recent growth in the market could quickly become dissipated in a short period.
Alexander commented: "The fast-growing property market has been one of the surprises of the pandemic with few predicting that it would be so buoyant over such a prolonged period. The SDLT threshold extension undoubtedly contributed to this boom along with buyers changed priorities and shifting housing demands initiated by owners and tenants' reactions to the lockdown."
"The resultant boom has led to substantial increases in average house prices over the last seven to eight months which shows little sign of abating unless the market hits a brick wall at the end of March. It would be a shame, and potentially damaging to the economy, if the gains of the last year were simply lost through a sudden ending of the stamp duty extension.
"The most sensible and balanced approach would be to continue the threshold extension and phase it out over six months to a year to ensure there is no sudden collapse in the spring. In this way we could ensure some continuity and stability in the property market at a time when many may feel that there is very little certainty in employment, finances, or the wider economy."
Alexander added: "There is much to be optimistic about in the coming year but there is also a balancing act to be struck by the government to ensure that the gains the property market has made in recent months are not simply dissipated in a loss of momentum in the market and unfair and unprecedented property tax hikes in the Budget."