A former employee of Martin & Co in Croydon has been accused of stealing the firm's client database and handing it to a competitor agency in the local area.
An email sent to the company's co-director Paul Maruna yesterday set alarm bells ringing, as it led to the realisation that the database had been potentially stolen.
Peter Brown, co-director, contacted EYE last night to explain what had happened.
He said: "My business partner received a curious email on his work account from one of our competitors yesterday asking about the management of his property portfolio and saying they were following up a previous contact with him. He thought it strange as doesn't have a property portfolio, has never owned a property in our area and has never been in contact with the agent in question.
"A couple of hours later the business manager for a landlord based in Kuwait called to ask if we knew the person who had emailed my partner as the landlord had also received an identical email. The penny began to drop, I checked our database and my partner's details were on there with his work email address due to an historic technicality.
"I then emailed our landlord database to ask whether anyone else had received the same email and within a few minutes several people came back to me to say they had and also confirmed no previous contact with the agent. No coincidence then.
"I emailed the senior letting manager at the firm in question asking them to desist on the threat of legal action but got an out of office reply. About five minutes later I got a call from him though."
Brown, who has previously worked for Connells, Haart and Andrews Estate Agents, was surprised to find that the letting manager of the other firm did not deny the accusations being aimed at him and his company.
Brown continued: "He didn't deny my allegation that they had come by this information illegally but did go on to say they would cease any contact with our clients. Hmmm.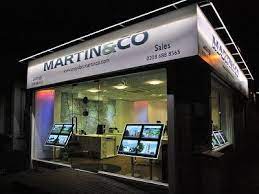 "This is one of the most shocking and blatant attempts to try and destroy a competitor's business I have come across in over 30 years of estate agency.  I am used to the usual rough and tumble but this?
"I have emailed the director of the firm in question for an explanation but none has been forthcoming unsurprisingly.
"My partner has raised a subject access request to establish how and when they came by his details as there is an obvious GDPR breach here also. It will be interesting to see if that merits a reply."