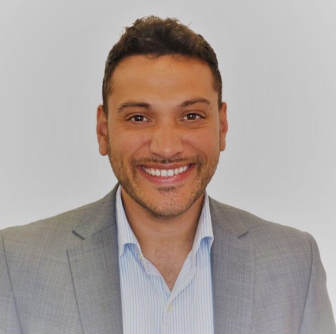 Dominic Marcel, a former regional director with Countrywide, where he worked for over ten years, has opened a new centre in Milton Keynes to provide support and further grow his Keller Williams business.
Marcel set up Lion Estates – Keller Williams in 2019 after initially operating as a market centre director for Keller Williams Prime in central London.   
Since that time, his business has grown to a team of eight, has agreed over £1m in fees, and this expansion is the next step on his journey of growth.
The new centre in Milton Keynes, at Midsummer Court, will provide a hub both for his Lion Estates team as well as support for new agents who want to join Keller Williams.
The new centre, together with existing market centre support, provides agents with technology, training, administration, marketing and compliance support to enable them to establish and develop their business.
Marcel said: "I could have easily employed negotiators when growing Lion Estates like a traditional agency. However, I believe that self-employed agency is the future of the industry and our success has come from providing a personal, world-class service for our clients.
"We have successfully expanded the business on this basis and the creation of this new centre will help facilitate and accelerate further growth both for my team and for our associate agents.
"Having been a self-employed agent for nearly four years now, I've got great insight on what works best for both the agent and customer meaning we can get new agents into production much faster – the newest agent to join the team agreed £55,000 in commission in January alone with no previous property industry experience.
"Ultimately, it's not about me, it's about delivering for the client. At Lion Estates, the agents are partners. We're a team with a shared vision that is part of a global organisation of over 200,000 associates across 56 countries."
Mark Readings, regional director of KWUK, added: "We are delighted to have supported Dominic on his journey to date and look forward to working with him and the team in growing the Milton Keynes centre and creating even more opportunity for high quality individuals to create successful businesses and deliver industry-leading service."