Passersby in Mirfield, West Yorkshire, were left shocked after a TV screen used to advertise properties in an estate agency's shop window displayed pornographic images and videos.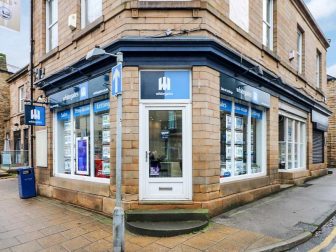 A stunned passerby uploaded a video of an indecent image to Facebook last Thursday with the caption, "I've got a few questions about this."
Whitegates Mirifield, located on Huddersfield Road, has apologised following the incident.
Writing on Facebook, the company said: "We were made aware this morning of an incident with our property display screen that was showing indecent images and videos yesterday evening.
"It appears that our server was hacked after opening hours and we apologise for any distress this caused people walking or driving past.
"I can confirm the display screen was switched off first thing this morning when we were made aware."