Whitegates in Mirfield believes it has solved the mystery behind why a large TV screen used to advertise properties in its shop window displayed pornographic images and videos last week.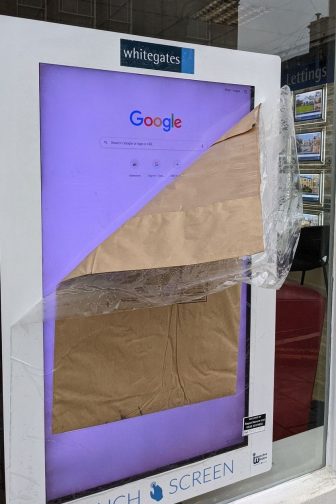 The company, located on Huddersfield Road, has concluded that an "opportunistic individual" passing by the shop uploaded "indecent images and videos" onto the TV screen by taking advantage of a fault with the touchscreen.
A shocked passerby uploaded a video of an indecent image to Facebook last Thursday.
Whitegates Mirifield responded by switching the TV off the next day and issuing an apology on Facebook.
"It appears that our server was hacked after opening hours and we apologise for any distress this caused people walking or driving past," the company said.
Whitegates Mirifield says it has investigated the systems used to power the TV in order to discover what had happened.
The firm says there was no evidence of "hacking or breaches to the rear systems".
An 'update' was posted by Whitegates Mirifield on its Facebook page yesterday.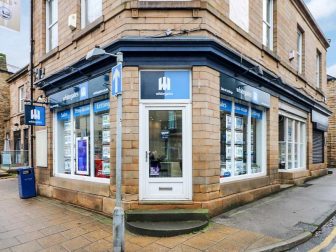 It states, "Screen Update: After spending the last few days looking at the systems in the back we have not found any hacking evidence or breaches in the rear systems.
"We took the decision of plugging in the monitor today (carefully!) to find that after a power failure and re-start, the screen defaults to a "Google" search page for a short time whilst rebooting, where the touchscreen can be operated from the front.
"Therefore, we believe an "opportunistic" individual who was passing searched for the image to leave on screen. Whilst far from acceptable, we are happy the rear was not compromised and entry was via the front.
"Thank you for your understanding Mirfield, we have had some very supportive messages from clients. The screen will remain off until we are sure this cannot happen again."