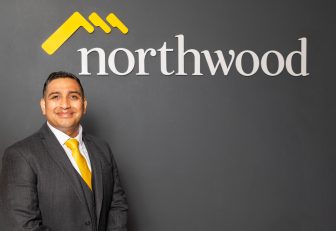 The owner of Northwood Cambridge has seen a message he posted on LinkedIn go viral with more than 1.5 million views so far.
Gulshan Mangat, who completed on the acquisition of Northwood Cambridge in July, talks about the stress of leaving a paid job and searching for the right franchise opportunity had caused him many sleepless nights and financial worries.
He said: "Prior to buying Northwood Cambridge I had a job as an auditor, but my wife Kam and I also bought and sold investment properties, so we both had a keen interest in this industry.
"For this reason, I left my job two years ago to pursue a dream of working in property fulltime. I looked at many different businesses before the Northwood Cambridge resale came to my attention about a year ago.
"At that time the franchise was being run remotely, and not reaching its potential, but Kam and I recognised it had huge potential and we began looking at how we could finance it. This was not easy, as in 2020 the banks were not loaning money due to the pandemic, so we withdrew all of our savings as well as borrowing money from family."
The pair opened a new office premises in Cambridge and took on the management of all the properties.
Mangat continues: "When I realised in September that I was finally able to pay myself a small wage for the first time since leaving work two years ago, it felt like such a landmark moment. We had used up all of our savings, and been working tirelessly, and the realisation that all our hard work was beginning to pay off was such a relief that I started to cry, although they were definitely happy tears!
"I rang my wife to tell her the good news and decided to share a photograph of myself with tears in my eyes via LinkedIn. I wrote about how I was feeling and shared lots of hashtags about men's mental health and wellbeing.
"I wanted to do this as it felt like a pivotal moment that I would always want to remember. I also thought it could help any other new business owners who may be struggling with stress and would be encouraged to know there really is light at the end of the tunnel. There is currently a stigma against men expressing their emotions, but it shouldn't be this way. We are so used to thinking that we must always be strong, but if stress goes on too long it inevitably comes to a head. Since I posted on LinkedIn the response has been unbelievable – just today I had a call from someone in Australia thanking me for raising awareness of men's mental health. The last time I looked my post had received over 1.5 million views!"
Northwood MD Phil Gee has commended Mangat for sharing his experience.
He commented: "Mental health is a topic that is dear to all our hearts at Northwood, and we know from research what a toll the pandemic took on everyone – particularly people who felt isolated working from home during lockdown.
"I am delighted that Gulshan has raised awareness of this important subject and wish him well for the future."