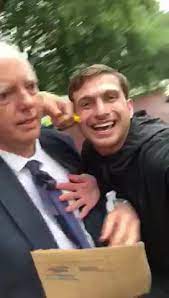 An estate agent from Essex has reportedly been sacked from his job after being seen grabbing Professor Chris Whitty around the neck last weekend.
Lewis Hughes, a negotiator at Caplen Estates in Essex, has been exposed as one of the two men spotted in a video, circulating on social media, harassing the Chief Medical Officer for England in central London following an anti-vax march on Sunday.
Hughes, who previously worked for Savills and Butler & Stag, and his friend, Jonathan Chew, both 24, spotted Prof Whitty, 55, in St James' Park.
The pair were seen grabbing the famous scientific officer as he attempted to pull away and escape. At one point in the video, one of the men appear to try to put him in a headlock.
The 18-second video brought widespread criticism, including from prime minister Boris Johnson.
Johnson said: "I'm shocked at seeing the despicable harassment of Chief Medical Officer Chris Whitty.
"I condemn the behaviour of these thugs. Our hard-working public servants should not have to face this kind of intimidation on our streets and we will not tolerate it."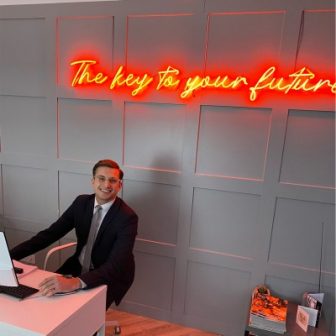 As Prof Whitty attempts to walk away, the men grab him again. With a line of police vans visible in the background, a voice is heard saying "Leave the gentleman alone" before the clip ends.
Home secretary Priti Patel called the footage "appalling" and said that officials are looking at support available to Prof Whitty.
"I'm just horrified by that, I really am," she told Times Radio Breakfast.
"Chris is just a remarkable public servant, a man who has been leading the whole coronavirus response – nationally, yes, he has a high profile, and I think he's an incredibly respected figure.
"I'm horrified by what has happened to Chris and the police are actually involved as well and we're also speaking to Chris to look at what we can do to support him, it's just appalling."
Despite widespread criticism, the estate agent insists he meant no harm.
Lewis told The Sun: "There was no malicious intent, I didn't want to upset him."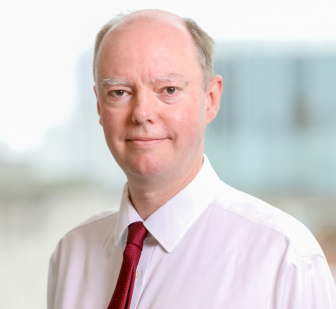 "I absolutely apologise for any upset I caused," he added. "If I made him feel uncomfortable, which it does look like I did, then I am sorry to him for that.
"He is quite a timid, shy person and I think that is why he didn't say, 'Get off me'. If he had said that and I had realised how he felt, I wouldn't have put my arm round him.
"I put my arm around him but he started moving away so my arm ended up going around his neck more."
He continued: "I feel very let down by Boris, for him to call me a thug. I actually voted for him as well.
"I have worked every day of my life since I left college, I have never been in any trouble. Now I have to start from the beginning again and I loved my job."