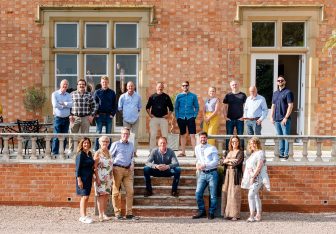 A Worcester based company that claims to have 'disrupted' the traditional estate agent model is setting its sights on national expansion because it says that demand for its offer is growing.
FreeAgent247.com, launched by Daniel Lewis and Gerard Smith, provides homeowners with a 'free' way of selling their homes by reversing the fees so they are paid for by the buyer.
The pair state that the unique approach has proved successful in Worcestershire, suggesting that there is increasing appetite for a different sales model that has, to date, they say, achieved the asking price on 99% of properties.
Lewis commented: "There were a lot of doubters when we launched FreeAgent247.com, but I think it is safe to say that we have proved the critics wrong.
"Reversing the fees so that the buyer picks up our charges makes complete sense for the seller. It takes away a big additional cost, whether you are selling a 2-bed starter home or a luxury rural property. We are now seeing a steady stream of clients asking us to sell £1m-plus properties and why not? They could be saving between £15,000 and £30,000 by placing their trust in us."
He continued: "Usually in our sector, when you lower the price for the client, they expect the service to suffer. This couldn't be further from the truth, with a team of experts – covering estate agents, digital marketeers, photographers and video specialists – handpicked to deliver outstanding customer service and, importantly, to use their skills to sell your property.
"We've tested the model in Worcestershire, now the emphasis will be on increasing our geographic reach across other parts of the country."
FreeAgent247.com is supported by local accountants Haines Watts, which employs 20 people at its office in Worcester City Centre.
The company claims to have a strong track record in backing 'high-growth disruptors' and has worked with Lewis and Smith from the very start.
Initially, this was focused on set-up support, but this has quickly evolved into expert assistance with compliance, payroll, VAT/Tax planning and advisory services around the planned expansion.
Dan Jackson, associate at Haines Watts, commented: "FreeAgent247.com is a great example of how an innovative business can take a new concept and revolutionise an established sector.
"Our team of experts have helped the company with all of the financial issues a new business has to contend with, navigating them through the journey so they can concentrate on the property market.
"The duo now has access to a team of specialists to provide strategic advisory support as they look to take the company and its disruptive model to the rest of the UK."