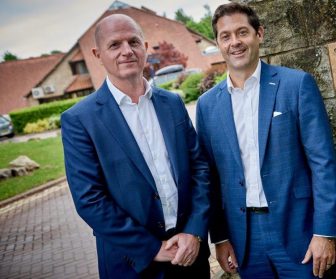 Yorkshire estate agency group Linley & Simpson has recorded a turnover of £15m in the year ending 31 December 2021, up from £11.7m in 2020.
The company, which became part of the Lomond Group when it joined forces with Edinburgh-based Lomond Capital last year, posted pre-tax profit of £2.81m, compared to £2.86m the previous year, while operating profit before depreciation and amortisation was £4.67m, up from £3.95m.
Founded by Will Linley and fellow director Nick Simpson in Yorkshire in 1997, Linley & Simpson has grown from just two offices and a handful of staff into a team of more than 300 people.
The group completed seven acquisitions during the period, with five share purchases and two trade and asset deals.
The group's residential portfolio increased from 11,477 to 12,515 during the year, primarily driven by its acquisitions.
Lettings volumes increased to 5,643 move-ins, up almost a third – 29% – on the previous year, while 1,286 sales transactions were completed, up from 1,008 in 2020.
Chief executive Will Linley has confirmed that the company is "actively exploring other letting agency acquisition opportunities."
The company is also planning to expand its land and new homes department to cover the whole of Yorkshire and the Humber from its network of 23 offices.
David Waddington, the agency's director of land and new homes, told the press: "Having grown into the largest land and new homes agent in the area, we now have a strong launch pad for taking our services to house builders in new territories."