A number of agents have contacted Property Industry Eye over the past week to report that their workplace has not been made Covid-19 secure, despite the government's decision to keep the housing market open for business.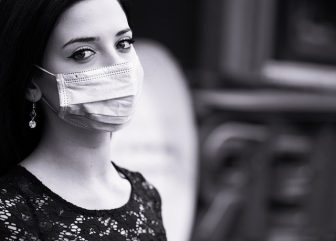 More than half – 55% – of readers polled last week said that they do not feel safe in their workplace during the existing lockdown.
Estate agency employees expressed the greatest concern, but many agency owners are also worried about current working conditions.
Safety in the workplace has been an issue during the pandemic which goes back to the initial lockdown in March last year. This is despite the government issuing a new set of national restrictions for agents earlier this month, with adherence to safety and social distancing absolutely crucial.
A separate Property Industry Eye survey of almost 3,400 readers, which also took place last week, found that the majority of respondents believe that, given the threat posed by the new variant of coronavirus, it is unsafe for the government to allow agents to continue operating.
When asked whether the property market should remain partially open, as now, with branches able to open, socially distanced physical viewings, valuations and meetings, 62% were against the notion and voted no.
The decision to keep the housing market operational and estate agency branches open, which is a key difference between the existing lockdown and the first one of March 2020, is an issue that has divided the property industry.
Here are some of the many comments we have received from agents in strictest confidence this week:
One agent said: "I work for a large national EA corporate. In a shared office of six, all staff have been requested to work in person not from home – three were confirmed with Covid last week, they had been viewing with clients but the company didn't inform them afterwards that they may have been infected and felt it unnecessary when asked. There is also no distancing at morning meetings.
"Following the latest lockdown restrictions, there has been no head office communication to staff to urge safe working practices, only frequent emails for regional inter office competitions to book as many valuations or viewings as possible – we can [should] carry on as normal, pushed  to agree more sales ASAP to beat stamp duty deadline.
"Last weekend several offices had packed diaries with back-to-back viewings on occupied properties. No time allocated for sanitising and no virtual viewings."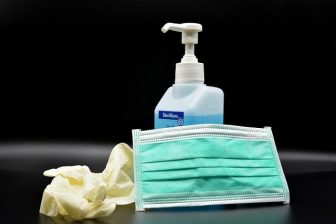 Another agent commented: "We are a small franchise lettings agency, and we have three staff and two bosses. The office space is not a problem but often all five of us are in the same space and contractors come and go when they please to collect keys so there can be up to eight people all in the same room.
"We worked from home remotely in March [2020] with no issues. We have all the equipment to do this. I myself do not drive therefore I am getting on four different busses every day to get to the office and back. I have expressed my concern but they say if Boris [Johnson] says we can open then we are open.
"We even open Saturdays for just four hours and the phone never rings we are just sat in the office for an extra day for nothing. I have asked for Saturdays to be scrapped just for lockdown, but they said the opening times are on the door.
"There is no appointment system for keys to be collected and some contractors stay in the office for up to 30 minutes discussing jobs and general chit chat. We have appointments for move ins where new tenants can sign up but again, and if a contractor knocks on the door they are let in.
"The negotiator goes out on viewings and there is no hand washing/sanitizing on return.
"At the moment the director is off isolating due to his mum and dad testing positive [to Covid-19] and also coming into contact with someone else who has tested positive. Our other boss is his wife and she is still in the office with us."
He added: "I feel this is an unsafe environment and we are in the office when we could safely work from home just the same."
A senior branch manager of a London-based independent estate agency with almost 20 offices across the capital said: "From a financial stability perspective I am glad that the government has decided to keep the sector open, this gives us the certainty of a fairly-secure job. But on the other hand, I can't deny my concerns about the safety of my team, my clients and myself.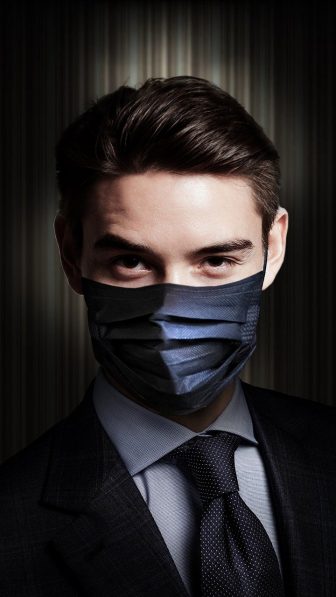 "Firstly, we are surely taking videos of every property but applicants [prospective tenants and buyers] expect us to visit the properties as they know physical viewings are still permitted. The issue comes when an entire family is attending a viewing despite being informed that they won't be allowed to enter altogether.
"Another problem is definitely an occupied property. We normally explain to owners and tenants that we expect them to wait outside and keep windows open during the appointments but most of them are reluctant, especially now with the rain and in the cold weather, they don't really want to wait outside hence often we end up with too many people inside a property.
"Some of them simply refuse access, and I can't blame them, but as agent, unfortunately, we need to chase them to show the flat as we have landlords pushing us to insist with the tenants to minimise vacancies, with the consequence that lot of tenants threat us to report us to the local authority or the property ombudsman.
"We have had situations where clients were not wearing masks, property inspections and appraisals were carried out with cleaners inside [the property] and owners inside the property not respecting distancing, while many clients have asked us to remove our masks [on viewings]."