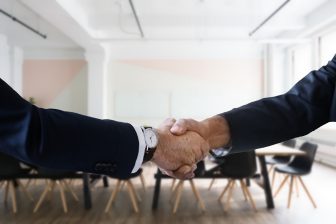 It's a problem that is affecting many sectors of trade and industry across the country – not enough people to fill available job vacancies.
The buoyancy in the property market means that the thirst for individual estate agency hiring has also boiled over to the extent that estate agency recruiter, Josh Rayner, of Rayner Personnel, now says the property job market is "…the busiest I've ever known in my 17 years in the sector".
Job vacancies in the wider economy sit at a record 1,034,000 (ONS), some 249,000 higher than before the pandemic.
This increase in companies seeking to fill roles is reflected in Rayner's own numbers with their own available monthly positions soaring by 82% versus 2020. A factor in that growth percentage figure will be that 2020 was a year of covid-quietness, but there is no denying that the estate agency jobs market is now extremely active.
Salaries are increasing across the board too and this is another motivation for agents looking around for jobs that are even more lucrative than their current one. Rayner says companies are paying more for the best people – because they are having to.
"Demand from estate agency companies to replace and to expand is at boiling point' says Rayner.
"And as agents themselves catch on to the fact that there are more roles than candidates right now, they know that they have choice and power in the recruitment market."