With just two months until the end of the stamp duty holiday, pressure is growing on the chancellor Rishi Sunak to extend the stamp duty holiday for people purchasing a new property.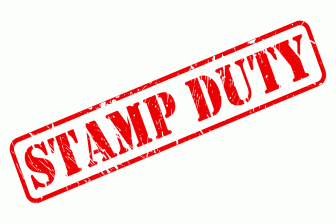 As things stand, the stamp duty holiday will end on 31 March, which potentially leaves anyone with a property purchase underway, but not quite finished, with an additional bill for up to £15,000.
With property buyers in a race against time to seal the deal before the stamp duty holiday ends in March, experts predict that a significantly high number of property purchases could collapse as a result.
David Hannah, founder of Cornerstone Tax, said: "The approaching end of the stamp duty holiday is already having a profound effect on the property market, sale collapses are approaching record highs and solicitors and conveyancers are already reporting that they expect to see a considerable drop in demand very soon."
The government does not plan to extend the temporary relief offered to property buyers via the stamp duty holiday, but the chancellor is being urged to reconsider.
Accountants Hillier Hopkins is calling on the chancellor to at least extend the stamp duty holiday to transactions that have exchanged but yet to complete.
Even better, says the firm, would be to extend the stamp duty holiday until September 2021.
Natasha Heron, tax manager at Hillier Hopkins, said: "The property market has remained remarkably buoyant in 2020 and in January this year, and that is in no small part driven by the stamp duty holiday. But the property market is facing a precipitous cliff edge with Help To Buy and the stamp duty holiday ending on 31 March.
"This will have a devasting impact on the residential property market, with it likely to stall at a time when it should be at its busiest."
Stamp duty receipts contributed £11.6bn to the government coffers in 2019/20 with the added advantage of it being a tax paid up-front rather than at the end of the tax year.
Heron added: "We appreciate that the government needs to generate revenues now more so than ever, but the property market and the wider economy remains fragile. Support is still needed.
"The stamp duty holiday has created a degree of urgency in the market, with many home buyers and sellers struggling to get their deals across the line before the end of March. Local authority searches are taking longer as are mortgage approvals. A problem at any stage can lead to weeks of delay.
"As a result, we would expect to see in the coming weeks an increased number of deals that fall through. That is why we would urge the government to, as a minimum, extend the stamp duty holiday to those properties that have exchanged but yet to complete, or even better, extend the holiday through to September."