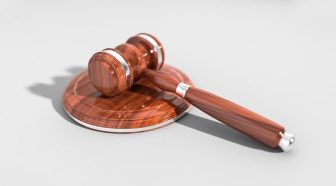 An employment tribunal has concluded that Your Move did not unfairly dismiss a former financial consultant after he failed to disclose bankruptcy.
Ketan Pubbi took the estate agency to employment tribunal after he was dismissed for failing to disclose that he had been made bankrupt, claiming there was no obligation in his contract to do so.
According to the documents, Pubbi, who worked at Your Move from May 2015 to July 2018, fell into financial difficulties after he had been off sick and on zero pay, which led to him being declared bankrupt in January 2018.
In court documents, the tribunal said: "The tribunal found that the respondent dismissed him because it nevertheless believed that, in all the circumstances, he knew, or should have appreciated, that it would regard his bankruptcy as a serious matter, and would have expected him to disclose it, and that he had deliberately not done so.
"The tribunal found that the respondent was entitled to view this conduct as warranting dismissal, and that the overall disciplinary and appeal process was fair. It did not err in finding this to have been a fair dismissal."