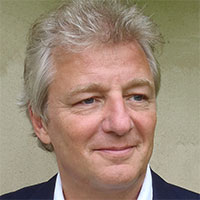 As we learn to live with the pandemic the future takes shape. We'd all agree having the right number of staff getting the very best value out of the money we spend is increasingly difficult. The property market rarely provides us "steady" and with staff leaving the industry, WFH becoming more commonplace and more agents opening than ever, flexible solutions from genuine subject matter experts are going to be ever more important to agent success.
Getting listers to canvass brilliantly or asking your negotiators to progress sales has always been a tough balancing act. We've all asked ourselves at some point if we really want highly skilled Listers and Negs doing elements of the job that take them away from what they're good at, and that they want to do.
Three months ago an initiative called #EA2030 was announced by five successful PropTech businesses working together to help agents be the very best and provide solutions to issues raised above. If you don't want staff doing tasks they weren't trained for, or want to do – #EA2030 gives you an option.
Giving a glimpse of how agency could look in 2030, it gives full on connected end to end support, at whatever stage of the process needed, to ambitious agents looking to offer the very best to both sellers AND buyers – whatever staff levels they choose to maintain.
Here is what Heather Staff, co-founder of Spectre, had to say: "Estate agency is undergoing a digital transformation and I'm really excited to be a part of where the industry is heading. I believe all agents should be embracing available PropTech to streamline their processes, drive more business, and ultimately remain competitive in their local market."
EA2030 is about supporting sales agents with powerful, proven tools to use when they need them. This sort of closer cooperation between like-minded successful businesses is part of a more flexible future.
#EA2030 has launched a White Paper telling you what they can do, read it www.ea2030.co.uk