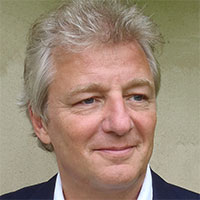 A couple of years BC one of the best-known property market influencers asked, on stage at a conference, "How many might work in an Estate Agency in 2030?" – his answer, "One". To win business and agree deals – everything else could be outsourced.
For sales agents, 2030 is here now.
Of the 900+ Proptech start-ups, mostly since 2016, over half are now classed as inactive and a significant minority of others are effectively out of the game. Many have consolidated or been subsumed. This shake-out has left those businesses still standing tougher, with robust agent facing products and, heaven forbid, even turning a profit.
#EA2030 is an initiative launched by just five such businesses that, literally and for the first time, cover the entire sales process – from end to end.
Prospecting to see who is going to be moving. [Spectre]
Data to help persuade them to sell and bolster your listing [Sprift]
Marketing material to show it to best advantage [Focal Agent]
Viewings and assistants to cover as much ground as you need [Viewber]
Sales progression to ensure the best chance of an exchange [ASAP]
#EA2030 means you could run your own business successfully whilst doing the bits you really enjoy – winning listings on the sofa and agreeing deals, the rest in the hands of just five trusted partners.
If you're not on your own, and luckily post Covid many have discovered they need human interaction, then here at last is an uncomplicated offering, from just five tried and tested best in class suppliers, covering everything you might need – available just when you need it.
When I started Viewber this was a dream – now it's a reality, https://viewber.co.uk/ea2030/