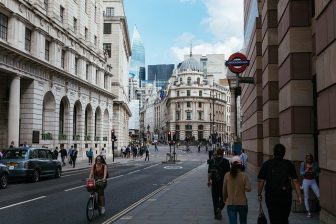 The Bank of England's Monetary Policy Committee will meet at lunch time today and could decide to increase the base rate from its existing level of 0.1% in a bid to curb increasing inflation.
Prior to the pandemic the base rate was at 0.75% – a figure which is also historically very low.
Ahead of a decision on interest rates at the MPC meeting, Hayley Scott, at Investec Real Estate, said: "[Today's] rate decision looks to be a close call. The economy is still in recovery mode, and GDP is yet to regain all the lost ground from Covid. Importantly, we are still waiting to see the full impact of the end of furlough and, despite the government's insistence, the reintroduction of Covid restrictions can't be ruled out.
"But these arguments for patience may be trumped, just, by fears that the Bank of England's credibility could be at stake should rising inflation prove to be more than transitory. Some rate rises, whether now or soon, look increasingly necessary. The pressure on developers from build cost and wage inflation is growing all the time, whilst there are few winners from rampant house price inflation."
Even if a rate hike does not happen now, they could decide to increase it in the coming months, and this is already prompting some lenders to review their mortgage rates.
The number of sub- 1% mortgages on the market has dropped from 82 to 22 in the last week as speculation has risen, according to the financial information service Defaqto.
Tom Bill, head of UK residential research at Knight Frank, said he did not expect interest rates to have a major impact on the housing market until they went higher than they were pre-pandemic.
He commented: "The housing market has largely shrugged off the end of the stamp duty holiday and price growth continues to apparently defy economic gravity.
"Interest rates were 0.75% in early 2020 before Covid-19 struck and we wouldn't expect any meaningful impact on prices or demand while they remain below that level."