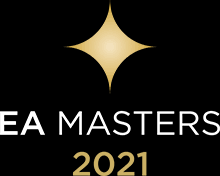 More details have been announced for the second event of the six-month EA Masters programme.
Taking place this Thursday 22 July, the event features a packed programme of keynote speakers, agency masterclasses, supplier spotlights, exhibitions and networking, carefully orchestrated within a virtual conference environment that is open to delegates between 9am and 4pm.
Hailed as the UK's biggest ever leadership conference exhibition and awards, the theme for this year's EA Masters is 'Riding the Wave'. Each event focuses on a particular area of business that is critical to help agents maximise on the opportunities presented by the positive property wave we are currently experiencing in the UK.
Thursday's focus is Branding & Prospecting and amongst a line of speakers is Peter Knight, founder and Director of the Property Academy and EA Masters, who recently took part in an interview with Simon Whale of Kerfuffle, which you can watch by clicking here.
Knight will be taking to the stage to share his popular session on 'HEMP – The Highly Effective Marketing Plan', which is based on the ideas from his book of the same title.
EA Masters have assembled a panel of industry experts across different types of agency models – from independent traditionalist to self-employed franchisor and online local property experts to discuss ancient vs. modern business models and give the inside track on the successes and failures they have experienced.
Recruitment expert and keynote speaker Lucy James from Quarsh looks at ways to build an employer brand people dream of working for. A highly topical talk as the industry is witnessing dramatic shifts in employee expectations around working conditions, he will discuss how to optimise your recruitment process and prepare your business for success in the war for talent.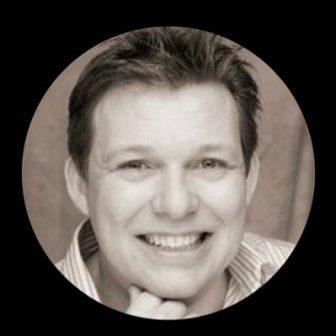 Simon Whale reveals ten innovations from industry suppliers that can support you and your team with your branding and prospecting.
There are live interviews by TV presenter Lucia France with a number of suppliers and partners in the Tour of the Innovation Hall between 9am-12.30 around the subject of Branding & Prospecting.
All exhibitor stands can be visited virtually by delegates including suppliers specialising in Thursday's topic Branding & Prospecting with a host of delegate rewards to claim, such as freebies and special offers.
Matt Nicol, owner of the three-branch agency Nicol & Co in Worcestershire said of the event, "We've attended the EA Masters since they began and are fully signed up for all the events this year. I am totally motivated to stay on top of changes in our industry to ensure that my business continues to improve, grow and deliver the best service to our customers.
The insight and inspiration you gain from speakers, seminars and suppliers is second to none and we always come away feeling more knowledgeable and more inspired to implement new ideas or technology in order do just a little better – and that's what it's always about for me. We're all enjoying 'riding the wave' this year, but there is always something more you can do and that's what I'm excited to find out about this year."
Tickets for EA Masters are available from £87 + VAT, via this link.