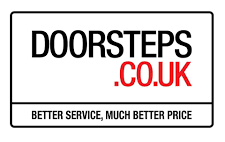 The domain, doorsteps.co.uk, has been listed for sale with GoDaddy.
The host provider has been instructed by the owner of the domain to sell it to the highest bidder.
The contact details for the domain, which is due to expire on 21 June 2022, was changed a few days ago – on Friday 28th October 2022.
Online estate agency Doorsteps, founded in 2016 by Akshay Ruparelia, when he was just 17, has been taken offline, as the company ceases trading. The business is now in the process of liquidating.
According to Companies House, the online estate agency is owned by Upside Capital Ltd, but the firm's founder, Ruparelia, is no longer involved with the company.
Online estate agency goes offline amid administration rumours