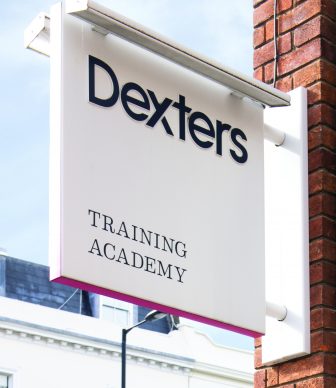 Dexters has become the first estate agent in the UK to gain ofsted accreditation for its training academy, which invests in coaching and developing all colleagues, including school-leavers and graduates, to become qualified professional estate agents.
Following the review, ofsted reported positive findings among both the Dexters coaching team and apprentices, who work closely together on the specialised estate agency and lettings development programme, combining industry specific qualifications alongside on-the-job coaching.
The report by ofsted praised Dexters Academy recognising that "apprentices can confidently provide help and advice to clients through their thorough understanding of the estate agency profession"; and that "Apprentices feel valued and motivated".
The fast growing London based estate agency group, which operates over 150 offices across London, employs more than 2000 staff members, with almost half having achieved professional qualifications including RICS memberships. In addition, Dexters says it currently has over 250 colleagues working towards their professional apprenticeship qualification.
Dexters' most recent report and accounts, for the financial year ended 30th September 2022, announced a 3% rise in revenue to £147.1m, with the average number of colleagues employed by Dexters increasing by 195, including 86 new colleagues who were enrolled in the firm's academy apprenticeship programme.
Andy Shepherd, Dexters CEO, said: "Dexters was the UK's first estate agency employment training provider, and now we have achieved another industry milestone, this time as the UK's first estate agent to gain accreditation by Ofsted for our dedicated Dexters Training Academy.
"Our strategy is to invest in our people and recruit, train, retain and develop future leaders of the business, and our training programme has now been officially and independently recognised by ofsted. We have always agreed with the government that estate agents should be suitably professionally trained and qualified to ensure they can give the very best expert advice to customers.
"At Dexters our vision is to deliver this through investing in and nurturing the finest talents, as part of our 'spend your career with us' culture, about 90% of our management have risen from our own in-house training programme, I am hugely excited about working with the next generation of Dexters Academy graduates."