Rogue directors who dissolve their companies, including estate agents, to avoid paying liabilities to staff, creditors and the taxpayer can now be disqualified from being a director.
The Insolvency Service has been granted new powers to tackle unfit directors who dissolve companies, including estate agents, to avoid paying their liabilities.
The new legislation extends the Insolvency Service's powers, on behalf of the Business Secretary, to investigate and disqualify company directors who abuse the company dissolution process.
The Rating (Coronavirus) and Directors Disqualification (Dissolved Companies) Act will also help tackle directors dissolving companies to avoid repaying government backed loans put in place to support businesses during the Coronavirus pandemic.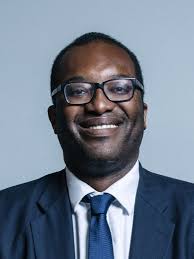 The Insolvency Service has powers to investigate directors of companies that enter a form of insolvency, including administration and liquidation. The Insolvency Service may also be instructed to investigate live companies where there is evidence of wrongdoing.
This Act extends those investigatory powers to directors of dissolved companies and if misconduct is found, directors can face sanctions including being disqualified as a company director for up to 15 years or, in the most serious of cases, prosecution.
Business secretary Kwasi Kwarteng said: "We want the UK to be the best place in the world to do business and we have provided unprecedented support to businesses to help them through the pandemic.
"These new powers will curb those rogue directors who seek to avoid paying back their debts, including government loans provided to support businesses and save jobs. Government is committed to tackle those who seek to leave the British taxpayer out of pocket by abusing the covid financial support that has been so vital to businesses."