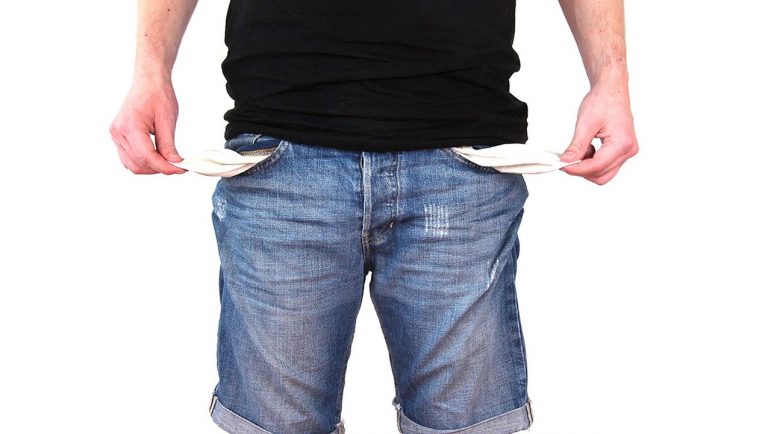 Vulnerable renters struggling due to the impact of the pandemic will be helped by a £65 million support package announced by the Department for Levelling Up, Housing and Communities.
The funding will be given to councils in England to support low-income earners in rent arrears, helping to prevent homelessness and support families get back on their feet.
Renters across the country have been protected throughout the pandemic because of government action, including a ban on evictions and a £400 billion support package for the economy.
Minister for Rough Sleeping and Housing Eddie Hughes MP said:
"We have taken action throughout the pandemic to support the most vulnerable families, and it is vital we continue to provide support as we enter the winter months.
"This new funding will support families that are struggling and help to get them back on their feet as we begin to recover from the COVID-19 pandemic.
"The £65 million will be available through the winter months and households at risk of eviction or homelessness should contact their local council if they require support. The fund recognises the impact the pandemic has had on households in the private rented sector with the lowest income.
"It is for councils to determine the best way to support each household on a case-by-case basis.
"Any payment is likely to be paid directly to the existing landlord, or a new landlord if the money is being used to support a household to find a new home.
"The government is grateful to landlords for their support and the funding will mean more of them will be able to reach agreements with existing tenants."
Responding to the new Government funding, Chris Norris, Policy Director for the National Residential Landlords Association said:
"We welcome the announcement of this funding and urge local authorities to target it at those tenants most struggling with Covid rent debts.
"It is great news that those households worst hit by Covid related arrears may be able to access financial support. However, £65 million does not fully reflect the scale of the problem. NRLA analysis has put the figure of Covid rent debts at over £300 million.
"With warnings that rent debts could pose a risk to the economic recovery and the Government admitting that many landlords are highly vulnerable to arrears the Chancellor must go further."
Government data suggests that seven per cent of private sector tenants in England were in arrears in April-May 2021.
Peter Tutton, Head of Policy, Research and Public Affairs at StepChange, the UK's largest debt advice charity, commented:
"This additional £65 million of rent arrears support for low-income earners to be delivered through councils is helpful.
"While more will be needed to turn the tide on the backlog of rent arrears built up during the pandemic, which still needs attention in next week's Budget, it should reduce the immediacy of the mounting eviction pressure facing some of the most vulnerable households with the most entrenched rent problem debt."
Maxine Fothergill, ARLA Propertymark President, said:
"As lettings agents we know how many tenants have been struggling. Many landlords have worked with agents to find payment plans, renegotiate, mediate and do their best to find solutions to the financial difficulties being faced.
"This is a great relief for agents, landlords and tenants alike and we are very grateful for Mr Gove and his department for listening to Propertymark and others and taking steps which show the understanding of the value of the private rented sector."
Welcoming the news, Isobel Thomson, safeagent Chief Executive, said:
"From the start of the pandemic safeagent has called for no additional debt for those tenants who are most in need. We are delighted that this support is not in the form of a strings attached loan scheme which we have said throughout would only cause additional stress for tenants.
"We hope that the application process for accessing this funding will be set out simply and clearly as soon as possible with fair distribution across Local Authorities."