Countrywide has written to all its contractors announcing a staggering 67% increase in their referral fees.
The company's head of property management states in the letter that the fees hike is necessary due to a rise in its administration overheads.
From 1 October, the introduction fee will increase from 12% (or existing agreed fee) to 20% of the total gross invoiced costs by the contractor each month, plus VAT.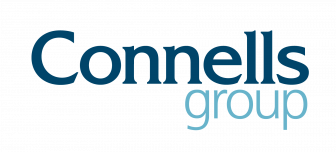 The introduction fee for Compliance Certificates (gas, electrical, PAT etc) shall remain at £25.00 plus VAT (or existing agreed fee).
A spokesperson for Connells Group, which owns Countrywide, told EYE: "Due to an increase in administration overheads, and in consideration of managing the contractor panel and being able to allocate work appropriately, it has proved necessary for Countrywide to reassess the fee we apply to our contractors.
"We are committed to ensuring that our service represents good value for both landlords and contractors and, not uncommon in our industry, this type of fee reflects the service we deliver to our contractor panel, providing them with a stable partnership and a steady flow of referred business."