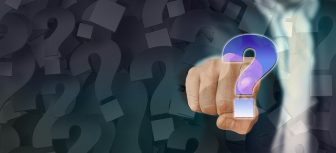 Plans to root out Russian 'dirty money' could potentially lead to an increase in anti-money laundering (AML) fines in the estate agency sector, it has been claimed.
Legislation to crack down on laundered dirty money in the UK and corrupt elites is likely to see HMRC increase its AML activity within the estate agency sector, and that could potentially spell bad news for some rogue agents, according to Credas Technologies.
"With a clampdown on dirty Russian money in full effect, there's a very good chance that HMRC will increase its AML activity within the estate agency sector and those who may have facilitated any aspect of illegal activity could be in for a rough ride," Tim Barnett, CEO of Credas Technologies, said.
Until now, there has been a recent decline in the sums being fined to estate agents as a result of non-compliance with regard to money laundering, according to Credas.
Having analysed the latest HMRC data, the identity verification service says that since 2017, the estate agency sector has seen a total of £563,361 issued in fines.
The average fine issued to estate agency businesses due to non-compliance sits at £5,775, while the largest single fine was £266,793, according to the research.
The estate agency sector has, according to HMRC data, seen a steady decline in the median value of non-compliances fines issued of late.
So far in 2021/22, the average AML fine stands at just £1,000, down from £6,047 per fine the year before and £135,257 the year before that.
Barnett commented: "There was certainly a grace period of sorts offered following the implementation of money laundering compliance regulations back in 2017, but since then, the estate agency sector has seen a number of high-profile scalps claimed by HMRC, who have issued some sizable fines for failing to adhere to these regulations.
"The good news is that the message certainly seems to have been received loud and clear and while there have been a few minor fines issued over the last year, the average cost of non-compliance across the estate agency sector has dropped considerably for two consecutive years.
"That said, now is certainly not the time to rest on our laurels."