Countrywide's takeover by Connells was completed today.
The takeover will see Countrywide continue to use its existing branding and maintaining its branch network.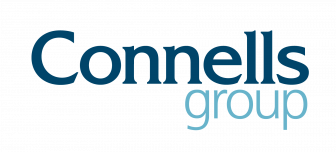 Connells agreed terms to buy the business at 395 pence per share on 31 December in a cash deal that values Countrywide at about £134m.
The deal sees all of Countrywide's lenders repaid in full and additional investment will be provided, giving the business the financial strength to recover from the under-investment of recent years.
The acquisition was approved by the High Court last week.
The new group will have more than 1,200 high street branches.
David Livesey, Connells group chief executive, will lead the new group, while Countrywide chief executive Paul Creffield will be moving to a part-time role during the transition period, ahead of his planned retirement.
Livesey commented: "Our companies have a long, shared history, competing healthily on the high street and in the industry, and sharing many of the same attributes – a clear strategy to be market leader, to move the property industry forward and to keep our customers and clients at the heart of our activities.
"We look forward to welcoming all our new colleagues into Connells Group, working together on our exciting future and turning Countrywide around for our shared success."
Connells was last year embroiled in a bidding war with Alchemy. In October the board of Countrywide recommended a rescue plan that would hand control to Alchemy through a discounted placing at 135p a share in return for a £90m cash injection. But that provoked a backlash from shareholders, which resulted in the resignation in November of its chairman, Peter Long.
After Connells trumped Alchemy with its takeover approach, the private equity firm made a revised offer this month to invest about £70m – it was too little, too late.
"Our primary motivation for the acquisition is to invest in and grow the Countrywide business," said Livesey.