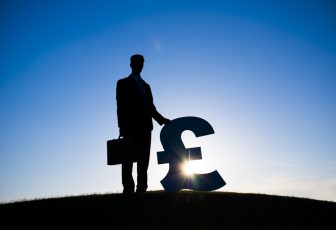 Analysis of commercial real estate carried out on behalf of the British Property Federation (BPF) shows the sector performed strongly in 2022, weathering the Covid-19 pandemic, supporting a record number of jobs and contributing the equivalent of more than 7% of total UK gross value added (GVA).
According to the BPF's annual assessment, the commercial real estate sector directly and indirectly supported more than 2.6 million jobs in 2022 through its extensive supply chain. The figure represents a 10% increase since 2019 and the equivalent of one in every 12 jobs. 
The analysis also shows the commercial real estate sector made an important contribution to the exchequer through employment and transaction taxes and business rates – amounting to £42.3bn in 2022. 
In 2022, the sector delivered £137.5bn in economic output, a 28% increase year-on-year and 18% higher than pre-pandemic. Despite challenging economic conditions throughout 2022, businesses continued to invest heavily in capital, with total capital investment reaching £72.6bn and supporting 454,000 jobs. 
Melanie Leech, chief executive of the BPF, commented: "The commercial real estate sector has demonstrated its resilience and despite a challenging economic outlook during 2022 is now supporting an even greater share of jobs across the country and contributing billions of pounds to the national economy. 
"Businesses operating in the sector are continuing to navigate a combination of external pressures including build cost inflation, interest rates and skills shortages in key areas. At the same time they are fully committed to tackling the urgent need to reduce embodied and operational carbon emissions.
"This report shows what a significant economic partner the sector is to government and the importance of ensuring that it works effectively in partnership with the public sector not only to stimulate growth and increased productivity, but to create healthy sustainable communities across the whole country."